It's fun to make things a little out of the ordinary. Why does lasagna always have to be about ground beef and tomato sauce? Well, it doesn't. In this lasagna, Paula gives a fun twist to this classic favorite with Alfredo, sausage, chicken and Cajun seasoning. Sounds good, right? It probably also sounds a bit heavy too. No worries. You all know the drill by now. This recipe has gotten a southern slim-down and is the perfect dish for your next supper, dinner party or potluck.
SPICY WHITE LASAGNA
Makes 6 to 8 servings
INGREDIENTS:
8 uncooked WHOLE WHEAT lasagna noodles
12 oz Jimmy Dean REDUCED-FAT ground sausage
4 oz Jimmy Dean Hot ground sausage
1.5 pounds boneless skinless chicken breast, cut into 1" pieces
2 teaspoons Cajun seasoning
1 cup chopped onion
1 clove garlic; finely chopped
2 (15-ounce) jars RAGU LIGHT Alfredo sauce, divided
1/2 cup FAT FREE/REDUCED SODIUM chicken broth
1/2 cup FAT FREE grated Parmesan cheese
1 (15-ounce) container FAT FREE ricotta cheese
1 large egg
1 tablespoon dried basil
1 (6-ounce) bag fresh baby spinach
2 cups KRAFT FAT FREE mozzarella cheese
DIRECTIONS:
Preheat oven to 350 degrees. Prepare a 11x7-inch baking dish; cooking spray.
Cook noodles according to package directions; drain. It is suggested to cook the noodles about one or two minutes less than the package tells you too; al dente.
In a large skillet, combine sausage, chicken and Cajun seasoning; cook over medium-high heat 7 to 9 minutes or until sausage is brown and crumbly. Remove chicken and sausage mixture from skillet, reserving dripping in skillet.
Add onion and garlic to hot drippings in skillet; cook over medium heat for roughly 5 minutes. Remove from heat; stir in meat mixture, one jar of Alfredo sauce, chicken broth and grated parmesan.
In a medium bowl, combine ricotta, egg and basil; spread half of mixture over the bottom of prepared baking dish. Top with half of remaining jar of Alfredo sauce. Arrange 4 noodles over the sauce. Spread half of meat mixture over the noodles. Arrange half of spinach over the meat mixture. Sprinkle 1/2 cup mozzarella. Repeat procedure for remaining ricotta mixture, Alfredo sauce, noodles, meat mixture, spinach and mozzarella.
Bake 50 minutes or until hot and bubbly. Let stand 10 minutes (at least) before serving.
RESULTS:
Let's just say this, the first words out of my husband's mouth after taking his first bite were, "Wow, Lindsay. You have really outdone yourself." Boy does that feel great! I love to cook, but the most rewarding part of it all is having the people you cook for love what you make. Both he and my brother couldn't get enough of it. And let's be honest, neither could I. Even the little one kept asking, "Mo, pleeeese!" I gotta give thanks to Paula for another inspiring dish which my family loves.
What is great about this dish, other than the taste and trimmed down ingredients, is that it can be made the day before and reheated in the oven or microwave. It's one of those dishes you could make on a Sunday afternoon and then throw it back in the oven Monday evening for a quick, homemade dinner.
Overall, this dish has it all; protein, grains, vegetables, dairy and a very high "YUM" factor. I give it a perfect 10!
ENJOY!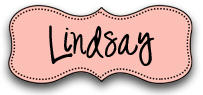 ~ This recipe comes from Paula Deen's Best Dishes 2010-Special Issue ( page 39)
Hoffman Media, LLC