Tuna Noodle Casserole was a weekly dish in my house growing up. Mom loved to make it and we loved to eat it. It was a win-win for the cook and the kids! Tuna Noodle Casserole is now one of those dishes that instantly takes me back to the comforts of childhood. Another dish that has that effect? Mac N' Cheese! Rachael managed to pull two of my childhood favorites into a dish that fits young and mature taste buds alike.
Bring these two classics together in your grown-up kitchen by trying out a lighter version of
Rachael's TUNA MELT MAC N' CHEESE
! You're gonna love it!
TUNA MELT MAC N' CHEESE
Serves 6
INGREDIENTS:
1

pound WHOLE WHEAT elbows with lines
1-1/2 TBSP EVOO (extra virgin olive oil)
2 TBSP "I Can't Believe It's Not Butter" Light Spread
12 ounces canned tuna, drained
1/2 cup finely chopped fresh dill
1/2 cup finely chopped red onion
2 tablespoons Dijon mustard
1 to 2 small ribs celery, finely chopped
1 lemon, juiced
Freshly ground black pepper
3 tablespoons flour
About 2 1/2 cups NON-FAT/SKIM milk
2 cups grated REDUCED FAT white Cheddar
1/2 cup grated Parmesan
DIRECTIONS:
Preheat oven to 400 degrees.
Cook the pasta to less than al dente, 5 to 6 minutes. Drain and set aside.
In a large bowl, flake the tuna and add the herbs, onions, mustard, celery, lemon juice, EVOO and some salt and pepper.
Add the pasta and combine well. Transfer to a baking dish or large casserole dish (or individual baking dishes, as pictured at top).
In a medium saucepan (or sauce pot), melt 2 tablespoons ICBINB. Whisk in the flour and cook 1 minute. Then whisk in the milk and season with salt and pepper, thicken to coat the back of a spoon. Stir in the light white cheddar.
Pour the sauce evenly over the pasta and tuna. Gently combine with a spoon to settle the sauce.
Top the casserole with Parm cheese. Bake until golden and hot through (about 10-15 minutes).
Be sure to watch it; checking frequently after 10 minutes.
RESULTS:
The outcome of this recipe was wonderful! It definitely took me back to my childhood. Now I know I can have the same comforts of the "good ol' days" in a way that fits my nutritional needs of today. Try it out and let me know what you think!
**
If the fat and calories still look a little high for you, you can try using fat-free cheese instead of reduced-fat (or half reduced/half fat-free). That is where you have a little flexibility to make it fit your own cookin' lean standards. Either way, you can't go wrong.
NUTRITION FACTS (Per Serving)~
BEFORE~
885.8 calories / 45.4g fat / 75.5g carbohydrate / 42.3g protein / 4g fiber
AFTER~
535 calories / 17g fat / 53g carbohydrate / 39.6g protein / 5.5g fiber
SAVES~
350.8 calories / 28.4g fat / 22.5g carbohydrate
ADDS ~
1.5g fiber
Dig in!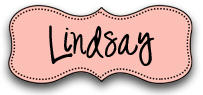 Rachael's Original Recipe for
TUNA MELT MAC N' CHEESE
.