This is an Italian classic dessert. My husband absolutely LOVES Tiramisu! I am also a pretty big fan; especially now that I found a way to make a light version of it. This particular recipe was inspired by
Giada De Laurentiis
. I will warn you that it uses raw egg, so make sure you are using the freshest, best quality eggs you can find. We don't need anyone getting sick over this delicious dessert. I made it and everyone turned out OK. Here is the "Light and Lean" version of the Italian dessert classic, Tiramisu.
Serves 6
INGREDIENTS:
*6 egg yolks
3 tablespoons SPLENDA
2 (8-ounce) packages FAT FREE Philadelphia Cream Cheese
1 1/2 cups strong espresso, cooled
2 teaspoons dark rum
24 packaged ladyfingers
1/4 cup bittersweet chocolate shavings, for garnish
DIRECTIONS:
In a large bowl, using an electric mixer with whisk attachment, beat egg yolks and SPLENDA until thick and pale, about 5 minutes. Add cream cheese and beat until smooth. Add 1 tablespoon of espresso and mix until thoroughly combined.
In a small shallow dish, add remaining espresso and rum. Dip each ladyfinger into espresso for only 5 seconds. Letting the ladyfingers soak too long will cause them to fall apart. Place the soaked ladyfinger on the bottom of a 13 by 9 inch baking dish, breaking them in half if necessary in order to fit the bottom.
Spread evenly 1/2 of the cream cheese mixture over the ladyfingers. Arrange another layer of soaked ladyfingers and top with remaining mascarpone mixture.
Cover tiramisu with plastic wrap and refrigerate for at least 2 hours, up to 8 hours.
Before serving, sprinkle with chocolate shavings.
RESULTS:
This dessert turned out really well. My one bit of advice is to be sure not to over-soak the lady fingers. Too much is a bad thing in this case. Overall, this is any easy recipe that is sure to impress your family or dinner guests. Using the fat free cream cheese is going to save tons of fat, but still give you the creamy consistency of mascarpone. Simple changes with for super-savings. Enjoy!
NUTRITION FACTS (per serving): 259.33 calories; 6.02g fat; 30.75g carbohydrate; 15.53g protein; .13g fiber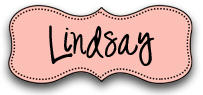 *
Food Network Raw Egg Warning~
Food Network Kitchens suggest caution in consuming raw and lightly cooked eggs due to the slight risk of salmonella or other food-borne illness. To reduce this risk, we recommend you use only fresh, properly refrigerated, clean grade A or AA eggs with intact shells, and avoid contact between the yolks or whites and the shell.
www.foodnetwork.com