It wasn't until my recent adventures with the
Real Women of Philadelphia
that I ever considered making my own cooking videos. But the whole experience has shed new light on my life and given me new ideas for the future. One of those new ideas is bringing cooking videos to others through my blog. It was so much fun and just because I didn't win in Savannah doesn't mean it has to end.
So, it is with great excitement that I post the very first video from "The Cookin' Lean Kitchen". Now, remember, this is a learning process for me. Editing and video making are new territory, but we will get there. I hope you find the video helpful!
ROASTED POTATO SALAD WITH CARAMELIZED ONIONS & BLUE CHEESE DRESSING
Makes 12 servings
4-5 pounds red, white and blue (if you can find them) potatoes; cut into 1 inch pieces
4 tablespoons extra virgin olive oil; divided
2 teaspoons minced garlic
2-1/2 teaspoons salt; divided
3/4 teaspoon ground black pepper; divided
1 tablespoon "I Can't Believe It's Not Butter"
1-1/2 poinds onions; cut into 1/8 to 1/4 inch thick slices
Garnish: chopped fresh parsley
Preheat oven to 450 degrees. Line a large pan with non-stick aluminum foil. Spray lightly if desired.
In a large bowl, combine potatoes, 2 tablespoons of EVOO, garlic, 2 teaspoons of salt, and 1/2 teaspoon of pepper; tossing to coat. Arrange on prepared baking pan and bake for 35-40 minutes; or until lightly browned. Stir occasionally. Remove from oven and cool.
In a large skillet, heat remaining EVOO and butter over medium heat. Add onions and remaining salt and pepper. Cook for 30-35 minutes, stirring often until caramel colored.
In a large bowl, combine potatoes and onions; add Blue Cheese Dressing. Toss to coat. Serve immediately or refrigerate. Let stand at room temperature for about 10 minutes before serving. Garnish with parsley if desired.
BLUE CHEESE DRESSING
3/4 cup Hellmann's Lowfat Mayonnaise Dressing
1 (4-ounce) container REDUCED FAT crumbled blue cheese
2 tablespoons FAT FREE sour cream
2 teaspoons prepared horseradish
1/2 teaspoon black pepper
In a small bowl, combine mayo, blue cheese, sour cream, horserasich and black pepper.
RESULTS
This is a great twist to the traditional potato salad. My family and neighbors love it! One thing I forgot to mention in the video was the sour cream. Don't forget it! It is only a couple tablespoons, but it makes a huge difference in the consistency on the dressing.
Give it a try!
NUTRITION FACTS (per serving): 206.92 calories; 7.21g fat; 32.3g carbohydrate; 4.36g protein; 4.56g fiber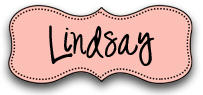 ~ The original recipe is from Paula Deen's Best Dishes 2010-Special Issue; page 45 Hoffman Media, LLC.