This recipe is a variation of what I would consider to be a traditional
broccoli salad
, like the one I made last month. The almonds, honey and golden raisins give this salad a sweet side and the green onions tone down the onion power of most broccoli salads. This salad can be thrown together in minutes; ready for dinner or your next neighborhood barbeque.
ALMOND

~

RAISIN

~

BROCCOLI

SALAD
Makes 10 servings
INGREDIENTS
6 cups small fresh broccoli florets, coarsely chopped
1 cup golden raisins
8 slices CENTERCUT bacon, cooked and crumbled
3 green onions, sliced
2/3 cup Hellmann's LOW FAT mayonnaise dressing
1/4 cup NATURAL honey
1 tablespoon fresh lemon juice
1 (2.25-ounce) package sliced almonds
DIRECTIONS
In a medium bowl, combine broccoli florets, raisins, bacon and green onion.
In a small bowl, stir together mayonnaise, honey and lemon juice. Pour over broccoli mixture, tossing gently to coat. Stir in almonds just before serving.
RESULTS
You just can't go wrong with this salad. It's simple, light and delicious. Because things with too much onion are not really my favorite (I just don't like tasting things hours later), I prefer this broccoli salad recipe over others. The green onions are subtle; providing flavor without overpowering it. If you like broccoli salad, you are going to LOVE this one.
ENJOY!
NUTRITION FACTS (per serving): 152.9 calories; 4.78g fat; 26.65g carbohydrate; 4.8g protein; 2.64g fiber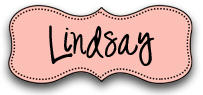 ~ Original recipe from Paula Deen's Best Dishes~2010 Issue; page 43: Hoffman Media, LLC.