This is a CLASSIC dessert! Almost every cook-out I go to over the summer has a dish of banana pudding. There are quite a few different ways to make it, but this recipe is modeled after Paula's recipe from her Lady & Son's Savannah Country Cookbook. Have a look!
BANANA PUDDING
Serves 8 to 10
INGREDIENTS:
1/2 cup SPLENDA
1/4 cup sugar
3 tablespoons all-purpose flour
2 cups FAT FREE or 1% milk
3 egg yolks
1 teaspoon vanilla
4 tablespoons "I Can't Believe It's Not Butter"
3 medium bananas, sliced
REDUCED FAT Nilla wafers
1 (8-ouce) container FAT FREE Cool Whip
DIRECTIONS:
Mix together sugar, SPLENDA and flour in a medium saucepan over medium heat. Slowly add milk. Continue to stir, constantly, until it thickens. DO NOT LEAVE UNATTENDED. Slightly beat egg yolks and temper with a small amount of hot custard; stir well. Add egg mixture to custard pot and cook 2 more minutes. Remove from heat and add vanilla and ICBINB. Let cool. In a 7x11-inch dish, layer pudding, bananas and wafers, beginning with pudding and ending with pudding. Place in refrigerator for at least one hour. Add 8 ounces FAT FREE Cool Whip topping and spread over the top of pudding. ENJOY!
THE RESULTS:
It was everything I had hoped for and more. I loved it...and so did everyone else. There is just something so simple and delicious about this dessert. It can be casual or you can make it fancy just by plating it in a different way.
Trust me; before summer is over, you need to give this a try!
NUTRITION FACTS(per serving): 205 calories; 6g fat; 34g carbohydrate; 3g protein; 1g fiber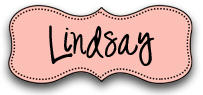 ~ Paula's original recipe can be found on here or in her Lady & Son's Savannah Country Cookbook; page 156: Random House, New York.