One of my reasons for starting "Cookin' Lean" was to see if it was possible for healthy food to taste great. I didn't want it to just be so-so. I wanted healthy food to be "so good-you don't miss the real thing-maybe better than the real thing-good". That's what I was shootin' for. I am very excited and proud to say that after almost two years, I believe to have proven this concept to be possible. Healthy food can be exciting and delicious! But it doesn't just happen. You gotta use the right tricks and the right ingredients; sometimes even the right brands.
A lot of my tricks include; substituting low-fat or fat-free variations of the original ingredients, using whole grains and finding fresh ways to add flavor through vegetables and herbs. Another trick I like to throw in from time to time is the "

Spike-It-Up

" technique. Unfortunately for me, it's not anything that is going to leave you in admiration of my cooking abilities. This particular secret to adding fat-free flavor comes in a little glass jar. All I do is find the best Spike Gourmet Natural Seasoning to fit my dish and I sprinkle it on. Simple as that!
ABOUT SPIKE:
Spike Gourmet Natural Seasoning was developed by acclaimed nutritionist Gayelord Hauser. He wanted to share his philosophy that gourmet taste and good nutrition go hand-in-hand. Each seasoning blend adds a variety of delicious tastes without adding fat or calories; some ranging from salt free to very low sodium! And all of the seasoning products are made from the earth's purest, most natural ingredients, without additive, preservatives or fillers. For a woman that is trying to add excitement to healthy foods, these Spike seasonings have been wonderful to have around. What I love most is the variety of spice blends available. It seems like there is a Spike for everything. Here are the

Spike Seasonings

I have tried:
5 Herb
Lemon Pepper
Garlic
Onion
Hot N' Spicy
Vegit
Tenderizer
All-Purpose (Original & Salt Free)
"The SPIKE® family of seasonings, featuring SPIKE® ORIGINAL MAGIC! are all-natural; made without preservatives or additives, and have ZERO calories per serving – so you can FLAVOR your meals, SAVOR your meals – with no guilt. A dash of any SPIKE seasoning will add ZIP and ZEST to your favorite foods – and save you the trouble of adding one more item to your "food database"! Forego the fat and go with SPIKE®! THE Healthy Lifestyle Seasoning. SPIKE® Seasonings are available at your local health/natural food stores and many select grocery stores." ---taken from www.spike-it-up.com.
It can be tough to add flavor to food sometimes, especially when you are cutting out things like bacon and butter! Having something natural and guilt-free like SPIKE® Seasonings is helpful in making up for lost flavor.
So I guess you can say that when it comes to seasoning your food, don't just spice up... SPIKE® it up!
Have a great Tuesday!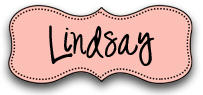 **
For more information on Spike Seasonings, visist
www.spike-it-up.com
and
www.modernfearn.com
.