Welcome to the first post of 2011! Hopefully you had a wonderful time ringing in the New Year. We sure did!
Looking forward, I am full of excitement and optimism for all that is to come. One of the things coming your way this year will be a brief nutritional analysis of each recipe that receives a "cookin' lean" makeover. At the moment, I don't have the resources available to give you a 100% , fully-detailed, professional analysis. What I can do is tally up the calories, fat grams, carbohydrates and proteins for each recipe using information provided by the USDA and food manufacturers. This is something I feel is very important in helping you healthy cooks out there to really see what happens to these recipes, based on the numbers. Even though these recipes are "lighter" and "leaner", this is not a free pass to eat as much as we want. Paying attention to nutritional information is still a key component to livin' lean.
So...here is the first recipe for 2011; Portobello Pizzas inspired by Rachael Ray!
PORTOBELLO PIZZAS
Servings 4
INGREDIENTS:
4 large portobello mushroom tops, stems removed and gills scraped
1 tablespoon Extra-virgin olive oil
Salt and freshly ground black pepper
3 links Italian TURKEY sweet sausage (Shady Brook Farms or Jennie-O)
1/2 pint grape tomatoes
1/2 FAT FREE half & Half
1/2 cup basil leaves, shredded or torn
1/2 cup shredded Parmigiano
DIRECTIONS:
Preheat broiler.
Dress the mushroom caps with a drizzle of extra-virgin olive oil and season with a tiny bit of salt and pepper. Broil the portobello mushrooms 5 minutes on each side until tender.
While caps are broiling heat skillet over medium high heat and spray with non-fat cooking spray, add sausage and brown and crumble the meat, then add tomatoes to skillet and cook another few minutes until they burst. Add half & half to skillet and reduce 2 to 3 minutes more. Remove the sausage from heat and fold in basil. Fill mushroom caps and top with cheese, place under broiler to brown 2 to 3 minutes then quarter caps and serve.
RESULTS:
Rachael's version is intended for appetizers; which you could very well do. However, when I look at this recipe, I see a meal! Serve these pizzas along with a small salad and you are set. They are packed with protein and veggies; plus low in carbohydrates (good for meals later in the day). Check out how the nutritional values break down per serving (1 pizza):
Calories ~ 208.25
Total Fat ~ 11.1 g
Carbohydrates ~ 8.7 g
Protein ~ 18.6 g
Not too bad, right?!?! You get a lot of bang for your buck with these. So where did I cut back? If you check out Rachael's original recipe, she calls for at least 2 more tablespoons of EVOO; which can add about 7 grams of fat per serving. Swapping turkey sausage for regular sausage and fat free half & half for cream, we are able to find two more places to really save on fat and calories. By saving so much with these changes, we can still afford to keep all the cheese; which to me is the best part.
ENJOY!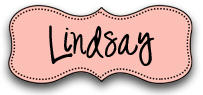 **
Nutritional information for ingredients in this recipe were found on
livestrong.com
.