The two lucky winners of Andrea Metcalf's newest book,Naked Fitness: The Proven 28 Day Lifestyle Program for a Slimmer, Fitter, Pain Free Body
, are....drumroll please...
Stephanie @ Confessions of a Vegatarian Bakeaholic
AND
A huge "THANK YOU" goes out to everyone that entered this giveaway! If you would like more information on Andrea Metcalf's fitness programs, please visit her at andreamelcalf.com.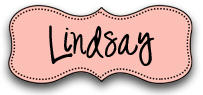 **Winners, please email your shipping information to cookinlean@gmail.com as soon as you can!