A recipe title with the words "bacon" and "cheddar" just can't be bad. If you are familiar with anything I have shared about my husband's palette, then you know he was all for this recipe makeover. Bacon and cheddar are great on their own. But imagine wrapping them up together in a warm, buttery crescent roll. YUM! I love this recipe because it is quick, easy and just looks so darn cute. Check out how to make your own "leaned-up" version of Rachael Ray's Spicy Bacon-Cheddar Butterflies for your next party!
SPICY BACON-CHEDDAR BUTTERFLIES
INGREDIENTS:
1 package Pillsbury Reduced-Fat Crescent Rolls
1/4 cup shredded 2% cheddar cheese
1/4 cup shredded FAT FREE cheddar cheese
10 pieces cooked crumbled CENTER CUT OR TURKEY bacon
1/2 teaspoon cayenne pepper
non-fat cooking spray
DIRECTIONS:
Roll out crescent rolls, blending the seams together with your fingertips; making; making two rectangles. In a small bowl, mix together both the Reduced-Fat and Fat Free Cheddars. Sprinkle each rectangle with 1/4 cup cheese, 5 pieces cooked and crumbled bacon and 1/4 teaspoon cayenne pepper. Roll up the crescent roll just to the center, then repeat with the opposite side. Cut crosswise into 1/2-inch-thick slices; then place on a sprayed baking sheet. Bake at 400° until golden, about 10-15 minutes.
RESULTS:
These were a hit! I took them over to a neighbors for New Year's Eve and everyone who had one loved it. Not having any to bring home is always a good sign. The only area where I would caution you would be with the cayenne pepper. Cayenne packs a very powerful punch in the heat department. If spicy isn't your thing, just leave it out. They are still delicious without. In fact, for the party, I made one batch with and one without. Those who are not big on spicy were thrilled to have a "not so hot" version.
Another flavor option, aside from the cayenne pepper, would be to spread about a tablespoon of light or fat free ranch dressing on the crescent before adding the cheese and bacon. Just remember that with the added flavor will come the added fat and calories. If you use a light variety, it won't be significant, but be sure to factor that into the calorie calculations.
NUTRITIONAL INFORMATION:
The following calculations are for the entire recipe before and after the makeover. "Per Butterfly" is referring to a nutritional estimate of the "lighter" version.
BEFORE AFTER PER BUTTERFLY
Calories - 2184 1105 55
Fat - 160.5 56 3
Carbohydrates - 85 99 5
Protein - 88 57 3
I hope you enjoy these little butterfly bundles. They are simple, fun and really open up possibilities for the standard crescent roll. This recipe has definitely got me cookin' up new ideas. Cooking sparks such creativity. Don't you just love it?!?!?
ENJOY!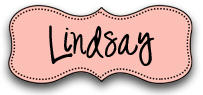 **Nutritional information entered and attained from
livestrong.com
. These are not exact calculations; only close estimates
.