Each Thanksgiving, my Mother-in-Law makes THE BEST fried oysters I have ever had. She uses a TON of butter and fries those floury-breaded oysters in a iron skillet. The flavor is amazing! Another thing that I assume is amazing is the nutritional facts on those things. I don't even want to know the exact amount of fat and calories that are in each fried little oyster. It may ruin it for me next year. So let's just stick with "A LOT" for now. To make this seafood specialty a little more figure friendly, I took some guidance from Giada DeLaurentiis and her recipe for Fried Clams and Oysters. Take a peek!
FRIED OYSTERS
Serves 4
INGREDIENTS
1-1/2 to 2 tablespoons olive oil, for frying (1/2 tablespoon per batch )

Olive oil cooking spray

2 cups FAT FREE buttermilk

2 cups Italian-style breadcrumbs

1 pound, small, shucked oysters, about 18 to 20

1 lemon, cut in 1/2

Sea salt

1 1/2 cups marinara warmed

1/4 teaspoon red pepper flakes, optional
DIRECTIONS
Spray a large skillet with EVOO cooking spray. Add 1/2 tablespoon extra virgin olive oil to skillet and warm over medium heat.
While skillet is warming, put the buttermilk and the bread crumbs in separate shallow bowls. Working in batches, dip oysters in buttermilk to coat completely. Allow the excess buttermilk to drip back in to the bowl. Dredge oysters in the bread crumbs. Place the oysters on a baking sheet, and continue.
When the skillet is hot, place the prepared oysters in the skillet and fry; about 2-3 minutes on each side. Remove and place on paper towels.
Before beginning each new batch, spray skillet lightly and add 1/2 tablespoon of olive oil.
Immediately sprinkle the fried oysters with freshly squeezed lemon and a tiny bit of sea salt.
Serve with a bowl of warmed spicy marinara for dipping.
RESULTS
I was really happy with these. Even "Picky-Eatin' Hubby", who NEVER eats fried oysters, tried some. To his surprise, he like them...at first. He said they "didn't even taste like oysters" while he was eating them. However, seconds after finishing, he said "he could taste a little of the oyster. Yuck!" We almost had 'em. I don't think this counts as a complete fail. At least he can't say he completely hates oysters. He did enjoy them for a minute! I saw it. Witness.
This is another one of those hard ones to figure the before nutritional facts on. Giada's recipe doesn't say exactly how much olive oil to use; just "enough to fill a large frying pan 3 inches deep. Not sure how much that is. Nor do I know how to calculate nutritional facts when you don't necessarily use all the ingredients called for. Tricky.
For the "before", I just searched for a similar dish to compare to.
Here are the nutritional facts found on a serving of fried oysters from http://www.caloriecount.com/:
Serving Size: 6 battered and fried oysters
Calories: 368
Fat (g): 17.9
Carb (g): 39.9
Protein (g): 12.5
Fiber (g): less than 1
And for "

Cookin' Lean Fried Oysters

",

I was able to get a better handle on the amount of oil, bread crumbs and buttermilk used. Much easier when you measure out the oil per batch instead of throwing the oysters into a big skillet "3-inches deep" full of oil. Probably tastes great! Just not fun when calculating calories. Or watching them, for that matter.
Serving Size: 5 oysters & 1/4 cup Emeril's Home Style Marinara
Calories: 261.25
Fat (g): 11.5
Carbs (g): 25.87
Protein (g): 13.52
Fiber (g): 3
SAVES: 106.75 calories; 6.4g fat & 14.03g carbs
ADDS: 1g protein & 3g fiber
Try these out sometime this summer. They go great with a cold light beer! A nice appetizer before a summer grill-out. Enjoy!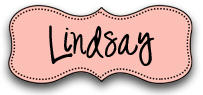 * Original recipe by Giada De Laurentiis
:
Fried Clams and Oysters
,
www.foodnetwork.com
.