It's Friday, friends! Therefore, it is the perfect time to share with you a light and refreshing cocktail to add to your Happy Hour menu; the Italian Lemonade. The inspiration for this "Lean Libation" comes from Giada De Laurentiis. The changes made here save some calories, as well as some hard labor. Instead of juicing 12-15 lemons, let's just use a little Crystal Light. See what else you need to do in order to whip up an Italian Lemonade of your own!
ITALIAN LEMONADE
SERVES 4-6
INGREDIENTS
1 packet Crystal Light PURE FITNESS in lemon lime or lemonade; mixed with 2 cups water
juice of 2 lemons
Basil Simple Syrup; recipe follows
2 cups sparkling water (Perrier or Pellegrino)
Ice
Lemon twists; for garnish

8 ounces Vodka (optional)
DIRECTIONS
Mix Crystal Light PURE FITNESS lemon-lime or lemonade, Basil Simple Syrup, and sparkling water together in a pitcher. Squeeze in the juice of two lemons and stir. Store in the refrigerator until ready to serve. Pour over ice filled glasses and garnish with a lemon twist.
BASIL SIMPLE SYRUP
1 bunch fresh basil; washed & stemmed

1 cup SPLENDA or similar low-calorie sweetener

1 cup water
In a saucepan combine basil, SPLENDA, and water and simmer, about 5 minutes. Cool, strain the simple syrup, and store in the refrigerator.
RESULTS
This cocktail is going to be great during those warm summer months. It's one of those "easy to sip on, so be careful 'cause you might drink the entire pitcher on your own" kinda drinks. So in that case, invite some friends over to share it with you. The simple syrup had me a little nervous only because I had never made it before. But trust me, the name doesn't lie. It really is simple to make. So next time you are searching for a light and refreshing cocktail to keep you happy on a hot summer day, stop back in and test out this version of Giada's Italian Lemonade.
CHEERS!
Have a safe and wonderful weekend!
NUTRITION FACTS (per serving, based on 6 servings w/vodka): 78.5 calories; 0g fat; 5.9g carbohydrate; 0g protein; 0g fiber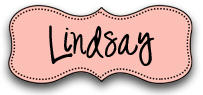 *Original recipe for Giada's Italian Lemonade can be found
HERE
.