As mentioned in the most recent "Livin' Lean Topic Tuesday" post, my husband is really focusing on his weight loss goals. Since I love and support this man in all he does, each meal I make will really focus on his specific nutritional needs. One thing I learned back in my figure competition days (which was only 3-months or one competition because I need more than canned tuna & protein shakes to stay sane) was that it is best to have a majority of your carbohydrates earlier in the day or before exercising; allowing more opportunity to use the energy you take in. Following along this logic, it wouldn't make sense to serve my Hubby a loaded pasta dish for dinner. However, Rachael Ray's recipe for
Fusilli with Crispy Kale and Ricotta
just looked so flippin' good! With a little brainstorming, I decided to substitute the fusilli pasta with some beautiful yellow squash. The outcome? Better than I could have hoped for and extremely satisfying. This dish is great for all kinds of eaters; even low-carb, gluten-free and vegetarian (as long as you leave out the turkey sausage)!
"FAKE" FUSILLI WITH CRISPY KALE & RICOTTA
Serves 4
INGREDIENTS
1 pound kale; stemmed, washed and dried

salt and pepper

1 tablespoon Extra Virgin Olive Oil

4 large yellow squash; washed and thinly sliced, lengthwise

3 links Jennie-O Sweet Italian Turkey Sausage; casings removed (optional)

1/2 medium red bell pepper, finely chopped

3-4 cloves garlic; finely chopped

2 tablespoons fresh thyme leaves, chopped

2 small sprigs fresh rosemary, finely chopped

1 cup FAT FREE ricotta cheese

1/4 teaspoon grated nutmeg

2 tablespoons grated Parmesan

Olive Oil Cooking Spray
DIRECTIONS
Pre-heat the oven to 400°F. Spray the kale lightly with Olive Oil cooking spray; then season with salt and pepper. Arrange the kale on two baking sheets and bake for about 15 minutes, rotating and switching the pans midway through. Prepare the squash the same way using one baking sheet. If your oven allows, place the squash on the rack below the kale, allowing them to cook at the same time. Squash takes about 15 minutes.
Warm a large skillet
over medium-high heat. Add the sausage, crumbling the meat, and cook until browned. Using a slotted spoon, transfer the sausage to a plate. If you're skipping the sausage, heat the skillet to medium. Add 1 tablespoon of EVOO to the skillet and reduce the heat to medium-low. Add the garlic and red bell pepper to the skillet and stir for a couple of minutes. Stir in the thyme and rosemary.
Add about 1/4 cup warm water into the garlic-pepper oil and stir. Add the squash to the skillet; coating with the garlic-pepper oil. Add half of the crispy kale, the sausage (if using), ricotta and some nutmeg; toss well to coat the squash. Season with salt, pepper and nutmeg, to taste. Serve in shallow bowls and top each dish with 1/2 tablespoon grated Parmesan cheese and piles of the remaining crispy kale.
RESULTS
I was so happy with how the dish came out! The pasta was a major part of it, so taking it out and replacing it with squash was a bit of a risk. However, it worked! It fills you right up, but doesn't leave you feeling uncomfortably stuffed. Plus, it is loaded with nutritious veggies. Knowing that the Hubby isn't a kale fan, I left the crispy kale off the top when plating his dish. When he saw mine, he said, "Ewww. What's on yours?" With a slight hesitation, I let him know it was the remaining kale that wasn't used in the dish. You should have seen his face! Yep, I had successfully tricked the hubby into eating kale! I don't like being sneaky, but sometimes deception is the only way to get a picky eater to try new things. After the initial shock of my tricky tactics, he just looked at me and joked, "Well, I did hear that kale is the new spinach." What am I gonna do with this guy?!?!
So to sum it all up, I would give this recipe a go! It will definitely get you thinking about other popular pasta dishes that could also work with a veggie substitute for pasta. If taste isn't motivation enough to start thinkin', just look at what we saved here on this one!
NUTRITION FACTS (per serving): 197 calories; 12.41g fat; 25.15g carbohydrate; 25.77g protein; 6.43g fiber
BEFORE: 1,031 calories; 55.66g fat; 101.35g carbohydrate; 50.3g protein; 12.63g fiber
SAVES: 834 calories; 43.25g fat; 76.2g carbohydrate
Enjoy!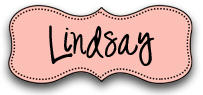 **Original recipe inspired by Rachael Ray and can be found at
www.rachaelraymag.com
. Click here to order your subscription to Everday with Rachael Ray Magazine
.