I can already hear you all, "Lindsay! A turkey fryer?!?!? This is not cookin' lean!" You are right, but please, hear me out. This Butterball Indoor Electric Turkey Fryer is more than just a fryer, my friends. This thing boils and steams; the perfect appliance for cookin' up tons of healthy recipes. But also, let me remind you what I think about treating ourselves to something greasy and indulgent every now and then. If we couldn't splurge we would all go insane. Remember? If you are thinking about a frying splurge, this fryer is the best of the best! Get those Oreo cookies ready!
Because I love my readers so much, I have accepted the generous offer from Masterbuilt to review their Butterball Indoor Electric Turkey Fryer AND give one away to one of you! Not only will you get this high-end, good lookin', oil savin', fryin' -machine...but you will also get a $15 off coupon for a Butterball turkey (perfect with the holidays just around the corner) AND a copy of Dadgum That's Good!, a cookbook from John McLemore, the CEO of Masterbuilt. How does that sound? I know! I was really excited too! And so was my hubby, Rudy, who has been begging to fry a turkey for the past 3 Thanksgivings. It's his lucky year!
The
Butterball Turkey Fryer from Masterbuilt
has the following features:
·

The fryer is retailed at $159.96
· Adjustable thermostat temperature control
· Stainless steel construction
· Porcelain-coated inner pot
· Digital timer
· Folding lid with window and filter
· Cooking basket with drain clip
· Drain Valve for easy cleaning
· Saves on oil - uses 1/3 less than conventional turkey fryers
· It can feed up to 8 people when frying a 14 lb turkey
To see a video of John McLemore using this fryer, click

here.
We tried out our fryer twice this past weekend; once with a 12 lb. turkey and once with a 4 lb. chicken. Both times, it was wonderful! I was amazed at how quickly and evenly it was able to cook both the turkey and the chicken. It is so simple to use and SAFE! With a toddler running around, I know the fears you parents may have. If the cord gets pulled, it instantly releases from the fryer, preventing the hot oil from being pulled onto the floor or anyone around. That is a huge relief, right? After seeing how well it works, how easy it is to use and how it can be used in so many ways, I honestly don't know a cook who wouldn't want one of these in their kitchen!
Whether this would be perfect for you or someone you know this holiday season, I personally would not miss the chance to win it.
TO ENTER:
1- Leave a comment letting me know how the turkey fryer would help you out this holiday season.
2- Want your entry to count twice? Follow Masterbuilt on Facebook and Twitter !
Overall, I was extremely impressed with this product and I know who ever wins this will be impressed as well.
GOOD LUCK!
ONE winner will be selected and announced on Wednesday, November 17, 2010. The winner will be generated using
www.random.org
.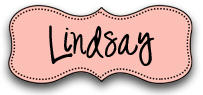 **
Masterbuilt provided me with the following items to complete this review: one Butterball
Indoor Electric Turkey Fryer, one $15 off coupon for a Butterball turkey and one copy of Dadgum That's Good!, a cookbook from John McLemore, the CEO of Masterbuilt; as well one giveaway package (including all items listed above) for one lucky reader. The opinions included in this review are my own and I was not paid to make them. I really do LOVE this fryer.