Ever wish you could customize your own ravioli filling, yet the thought of making your own pasta just intimidates the heck out of you? Well, I am about to share with you how even a rookie could make the most amazing ravioli! With it being fall and Thanksgiving just around the corner, it felt fitting to try out Rachael Ray's Pumpkin Ravioli with Toasted Pumpkin Seeds. Doesn't that just sound wonderful?!?! It was! My version is missing the pumpkin seeds, but I have added something else you are likely to enjoy as well. Here is how to do it...
PUMPKIN RAVIOLI WITH BUTTERNUT SQUASH
Serves 4
INGREDIENTS:
1 cup canned pure pumpkin puree (not the pie filling)

4 ounces FAT FREE Philadelphia cream cheese, softened

1/4 cup finely grated Parmesan cheese, plus shaved Parmesan for serving
1 large egg; egg white
Salt and pepper
32 wonton wrappers
1/2 butternut squash; cut into cubes
3 tablespoons "I Can't Believe It's Not Butter" Light
1/4 cup vegetable stock
1 tablespoon dried sage
1/2 teaspoon nutmeg
DIRECTIONS:
In a medium bowl, mash together the pumpkin, fat free cream cheese, Parmesan, egg white and 2 pinches each salt and pepper.
Line a baking sheet with parchment paper and set aside. Spoon a tablespoon of the pumpkin-cream cheese filling into the center of 16 wonton wrappers, brush the edges with water, top with the remaining 16 wrappers and press to seal, gently squeezing out the air. Arrange in a single layer on the prepared baking sheet.
Bring a pot of salted water to a boil. Meanwhile, in a large skillet over low-medium heat, melt the ICBINB. Add veggie stock, sage and nutmeg. Also add cubed squash; giving a quick stir ever so often. Keep an eye on while working with ravioli. (To make sure the butter-broth doesn't burn, keep on a low heat.)
Working in 3 batches, cook the ravioli in the boiling water until they float to the surface, about 3 minutes. Using a slotted spoon, add the ravioli to the butter-broth and squash in the skillet. Turn gently to coat.
Divide the ravioli among 4 plates; season with a tiny bit of salt and pepper. Spoon the squash over top and sprinkle with shredded parm.
RESULTS:
I am just gonna go ahead and say it. I was so proud of myself with this one! It just turned out so nice AND I could technically say that the ravioli were homemade. How's that for impressing your family and friends?
This blog started as an adventure; a way to enter the world of cooking and expand my culinary skills. This means stepping "outside the box" and trying new things. Up until making this recipe, pumpkin puree really only had one place; in a pumpkin pie. Putting it in ravioli would not have crossed my mind. Well Rachael, thank you for the inspiration 'cause it was fantastic!
For a nutritional boost, I added the butternut squash. It works. And for a little more spunk (instead of adding more salt), I added the sage and nutmeg; which also work.
Give it a try and let me know what you think. Now that I have a way to make simple, "homemade" ravioli, my creative wheels are turning. How about you?
NUTRITION FACTS (per serving of 4 ravioli): 325.5 calories; 6.73g fat; 50.72g carbohydrate; 15.14g protein; 5.72g fiber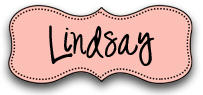 **Original recipe can be found on
Rachael Ray's
website.