Thanksgiving is less than a week away, friends. What recipe are you using for stuffing? It's funny, 'cause up until about 2 years ago, I thought there was only one kind of stuffing; the kind my mom makes. Now that I have entered the wonderful world of cooking and recipe searching, I know this not to be the case. There are tons out there! Well, here is a really good one. My modified version of Rachael Ray's
Toasted Cornbread, Bacon and Chestnut Stuffing is so light and delicious that you won't feel an ounce of guilt going for an extra helping.
TOASTED CORNBREAD, BACON & ALMOND STUFFING
Two 8.5-ounce boxes corn muffin mix, such as Jiffy (prepared with FAT FREE milk)
One 14.5-ounce can (about 1-3/4 cups) LIGHT & FAT FREE chicken broth
1 cup FAT FREE half-and-half
1/2 cup Egg Beaters
8 slices Jeannie-O LeanTURKEY BACON, cut into 1/2-inch-wide pieces
1 tablespoon Extra Virgin Olive Oil
1 large onion, chopped
2 ribs celery, chopped
1/4 cup slice almonds
2 tablespoons fresh thyme leaves
1 tablespoon chopped fresh sage
1 cup dried cranberries
1/2 cup chopped flat-leaf parsley
Salt and pepper
DIRECTIONS:
Bake the cornbread according to the package directions. Allow time to cool, then break into 1-inch chunks.
Preheat the oven to 325°. In a large baking dish, arrange the cornbread chunks in a single layer. Toast in the oven, stirring once, until golden, about 10 minutes. In a bowl, whisk together the chicken broth, half-and-half and eggs. Fold in the cornbread, cover and let soak for 10 minutes, or refrigerate overnight.
In a large, heavy skillet
, cook the bacon until crisp at the edges, about 8 minutes. Remove the bacon and do not rinse the skillet. Add the EVOO to the same skillet, then stir in the onion and celery. Cook over medium heat, stirring, until softened, 10 minutes. Stir in the almonds, thyme and sage during the last minute of cooking. Stir in the cranberries, parsley, soaked cornbread and salt and pepper to taste. Cover; let stand for 30 minutes (Do not rush this part. Wait the entire 30 minutes).
Preheat the oven to 350°. Add the stuffing to a greased 9-by-13-inch baking dish. Cover with greased foil and bake for 40 minutes. Uncover; bake until golden, 15 minutes.
RESULTS:
We loved this stuffing. All the flavors and textures come together so well. There is a little sweet and a little salt; some crunch and some chew. Plus, it seems so light, as opposed to a traditional stuffing that can be loaded down with butter and oil. We had ours along side a peppered pork tenderloin and it was fantastic. What I also love is the appearance; all the colors. Isn't it pretty? Like Paula always reminds us, "We eat first with our eyes." She is sooooo right.
If you have a chance, I would try this out. If not for Thanksgiving, than any time over this winter holiday season.
And for the record, Mom; your stuffing will always be the best!
ENJOY!
NUTRITION FACTS (per serving): 133.38 calories; 4.32g fat; 17.49g carbohydrate; 6.94g protein; 1.55g fiber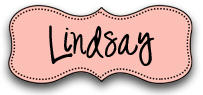 **This recipe was inspired by the Toasted Cornbread, Bacon and Chestnut Stuffing found on
www.rachaelraymag.com
. Original recipe by: Susan Lily Ott