Oh, do I have a very "Happy Holiday" appetizer for you this season! One of the best parts about it; it flaunts the red, white and green colors of Christmas. I love it when the food matches the occasion, don't you?
So, this fabulous appetizer recipe is a healthy take on Giada De Laurentiis's recipe for Pizzettes with Gorgonzola, Tomato and Basil. I know! YUM! Well, I promise that these babies taste even better than they sound. The are simple (only taking 15 minutes), delicious, nutritious and B-E-A-UTIFUL; sure to please your holiday guests. Here's all you need to know...
PIZZETTES WITH GORGONZOLA,

TOMATO

AND

BASIL
Rustic Crust used in this recipe.
1 large "ready-to-bake" WHOLE WHEAT pizza crust (Suggested: Rustic Crust)
3 ounces
Gorgonzola, crumbled
4 ounces cherry tomatoes, cut in half
2 teaspoons extra-virgin olive oil
1/4 cup fresh basil leaves, torn into pieces
Salt and freshly ground black pepper
Preheat oven to 475 degrees.
Cut the pizza crust into bite size pieces. Evenly top each piece with just a pinch of Gorgonzola. Then gently press a halved cherry tomato into the cheese. Bake for 10 minutes or until golden brown. Drizzle the pizzettes with EVOO and sprinkle with fresh basil. Arrange pizzettes on a cute platter and serve right away!
RESULTS:
As you can see, I didn't fiddle with the cheese in this recipe too much. We are still using the full-on, whole fat version of Gorgonzola. "Why?" you may ask. Well, first of all, I couldn't find a "light" version of it. Normally that may deter me, but not this time. Considering how little is used and the number of servings this recipe makes, I felt this recipe could be an exception for using real cheese. I did add just a tiny bit of shredded Parm to mine, but that is entirely up to you. It doesn't need it, but when given the choice, my family always votes for more cheese.
The major change comes with the crust choice. Instead of using regular refrigerated dough, I went for the quicker and healthier whole wheat version. The pizza crust I found was organic; made with high quality ingredients such as whole wheat and extra-virgin olive oil. Plus, it had some yummy Italian seasonings thrown in too. Let's also not forget the time you save by not having to roll out the dough and cut it with a cookie cutter. That make this recipe a major calorie and a time saver. YES!
If you are going to do pizza, this is the way to go. To find a crust similar to this, I suggest looking in the refrigerated section of the "health nut" aisle (that's what I like to call it) in your grocery store. You should find something equally as fantastic there.
Enjoy your Pizzettes!
NUTRITION FACTS (per serving): 152.75 calories; 3.66g fat; 24.82g carbohydrate; 6.4g protein; 2.2g fiber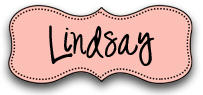 **Recipe inspired by Giada De Laurentiis. Original recipe can be found
here
at
foodnetwork.com
. Also featured on
Oprah
and
recipegirl.com
!