Quesadillas are a favorite around our house. They are so simple to make and can be served at every meal; depending on what you put inside. And that's just the thing. There are so many different combinations of ingredients that can be used in quesadillas; from bacon, egg and cheese for breakfast to a cheesy, veggie medley for dinner. You know what else works well? Pulled pork or chicken BBQ! Take a look...
SOUTH-MEETS-WEST-QUESADILLAS
(Also Includes Vegetarion Option)
8 Low-Carb Wraps/Tortillas
1 (1lb.) container ready made (such as
Lloyd's
) pulled chicken or pork BBQ
1-1/2 cup REDUCED FAT shredded Mexican cheese blend
1 medium red onion; chopped
1 cup FAT FREE sour cream
**4 avocados (for vegetarian option)
Mix BBQ sauce and sour cream. Set aside or place in refrigerator until ready to serve quesadillas.
Heat a skillet over medium heat; coating with cooking spray. Place tortilla in the skillet. On 1/2 of the tortilla, add one spoonful of BBQ chicken or pork, 2 tablespoons of cheese, onions and cilantro. Fold over the other half, covering the filling. Cook for about 2 minutes or cheese begins to melt. Flip and cook for another 2 minutes.
Remove from skillet and cut into wedges. Serve with BBQ/sour cream dipping sauce.
**For vegetarian option, use sliced avocados in place of chicken (1/2 avocado per quesadilla). Also, pour about 1/2 - 1 tablespoon of BBQ sauce over the avocados before adding cheese, onions and cilantro.
I had these both ways, with chicken and with avocados;
Avocados from Mexico
to be exact. And let me tell ya, they are delicious! The combination of flavors, with the freshness of the cilantro, just really brings everything together. What I like the most about this recipe is how little time it takes to throw together. By starting with the ready-made pulled pork or chicken, you are looking at a definite "30 Minute Meal", or even less. I would like to think
Rachael Ray
would be so proud of me;
Sandra Lee
too, with it being "semi-homemade" and all.
NUTRITION FACTS (per serving; 1 quesadilla):
With Pulled Pork or Chicken

: 293 calories; 9.08g fat; 30.28g carbohydrate; 22.94g protein; 8.58g protein
With Avocado, no meat: 413.75 calories; 22.81g fat; 34.35g carbohydrate; 21.95g protein; 15.31g fiber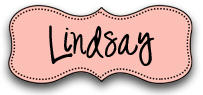 **Original recipe can be found in Cooking with Paula Deen Magazine- July/August 2010; page 32 : A Hoffman Media Publication.