It has occurred to me over the past year that I could probably make macaroni and cheese for an entire month and not have to repeat the same variation. Who knew? Well, I bring to you yet another version of this classic dish;
Paula Deen's
Bacon-Pimiento Macaroni and Cheese. This creamy macaroni has such great flavor; even on the second day!
The unique part of this particular recipe redo is what I used in place of butter...AVOCADOS. You won't believe how easy it is replace the heavy, unhealthy fats in butter with the nutritious, heart-healthy fats found in avocados. See for yourself!
BACON-PIMIENTO MACARONI & CHEESE
Makes 8 servings
INGREDIENTS:
5 center-cut or turkey bacon slices; cooked and crumbled
1/2 fresh avocado
1/2 cup flour
4 cups FAT FREE half-and-half
2 cups shredded FAT FREE cheddar, divided
2 cups shredded Parmesan, divided
2 (8-ounce) packages of FAT FREE cream cheese, softened
1/2 teaspoon salt
1/4 teaspoon ground red pepper
1 pound WHOLE WHEAT small penne pasta
1 (4-ounce) jar diced pimientos, drained
DIRECTIONS:
Preheat broiler. Spray 6 (1-cp) ramekins or one baking dish with nonstick cooking spray.
Warm half-and-half on a large saucepan over medium heat. Put avocado in a blender and slowly add warm half-and-half. When well blended, return to pan and add flour. Whisk unitl smooth.
Add 1-1/2 cup cheddar cheese, 1-1/2 cup Parmesan, cream cheese, salt, red pepper, stirring until melted and smooth. Stir in pasta, crumbled bacon and pimientos.
Spoon mixture evenly into ramekins or pour entirely into one baking dish. Top with remaining cheese. Broil for 4 minutes or until cheese is melted. Let stand for roughly 10 minutes before serving.
RESULTS:
I was amazed at how well the avocaado works as a butter substitute in this dish. Rudy (the hubby), was a little sceptical at first, as most people probably are. But, after that first bite, he was a believer. It was fantastic! Of course, since I love avocados, I took some of the remaing half, sliced it up, and served it along side my macaroni. YUM!
This recipe is just one of many examples of how easily avocados can be used instead of butter. I encourage you to give it a try in some of your own recipes. If you do, I would love to hear about it.
For more info on avocados, visit
Avocados from Mexico
.
NUTRITION FACTS (per serving): 529.73 calories; 13.84g fat; 66.02g carbohydrate; 38.81g protein; 7.98g fiber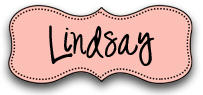 **Original recipe can be found in Paula Deen's Best Dishes 2010-Special Issue (page 30): A Hoffman Media Publication.