When I first looked at this recipe, I asked myself, "What is orzo? Is it another crazy vegetable I haven't seen yet; only available at Wegman's or Whole Foods, neither of which are close to my house?" To the seasoned chef, this is probably common 'culinary' sense. However, I still consider myself a new cook; having really picked it up just over a year ago. There is still a lot of learning taking place. Yet, thanks to the Internet, within seconds I had an answer. Orzo is pasta that resembles rice. I had eaten it before, but didn't know what it was called. Now I know. And perhaps, now you know too!
So, with all that research and talk about orzo, I didn't even use it in this recipe! See what other changes I made to lighten up
Giada's Chicken and Orzo Frittata
.
CHICKEN AND PASTA FRITTATA
Serves 6
INGREDIENTS:
1/2 cup Ronzoni Garden Delight Rotini pasta
1-1/2 cup Egg Beaters ( or 99% fat free egg substitute)
1/3 cup skim milk (FAT FREE) ricotta
1/4 cup FAT FREE sour cream
2 cooked chicken breasts, cubed (about 2 cups)
4 scallions, chopped
1/4 cup chopped Italian flat-leaf parsley
1/3 cup diced roasted red bell peppers
1 teaspoon salt
1/4 teaspoon freshly ground black pepper
DIRECTIONS:
Preheat the oven to 375 degrees F.
Bring a small pot of salted water to a boil over high heat. Add the pasta and cook until tender but still firm to the bite, stirring occasionally, about 8 to 10 minutes. Drain pasta. Give pasta a rough chop; creating smaller pieces.
In a large bowl combine the Egg Beaters, ricotta, and sour cream and stir until the eggs are beaten and the ingredients are combined. Add the cooked pasta, chicken, scallions, parsley, red bell peppers, salt, and pepper. Stir to combine.
Pour the mixture into a 1 1/2-quart baking dish or 2 pie dishes. Bake for 25 minutes. Turn on the broiler. Place the pan under the broiler until golden on top, about 5 minutes. Remove from the oven and let set for 5 minutes. Cut into wedges and serve with a side salad.
RESULTS:
This is a great brunch dish! You really can't go wrong with the combination of flavors and the ease of preparation.
Using the Garden Delight pasta maintains the texture and flavor of the pasta AND at the same time, contributes toward our daily servings of vegetables. These little rotinis are enriched with tomato, carrot and spinach; something orzo is not. Another idea for substitution could be to use whole wheat rotini. I just like the added color from the veggie rotini. It really pops in the frittata!
When you stretch this recipe over 2 pie dishes, it allows you to have 2 pieces, when in reality...it is just one serving; a way of tricking the mind into thinking you are having more than you are. A little secret with portion control.
Overall, it was really great. And just think of all the fat you save by just using Egg Beaters; 30 G/FAT for the entire recipe! Another example of simple changes you and others will never even notice. That is, until they effortlessly slip into their skinny jeans!
ENJOY!!
NUTRITION FACTS (per serving): 120.17 calories; .71g fat; 11.06g carbohydrate; 17.09g protein; 1.02g fiber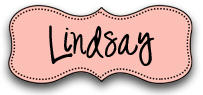 **Original recipe taken from the Food Network website; Giada De Laurentiis~ Everyday Italian.