I come from a town which prides itself on being the "Apple Capitol of the World". We know how to grow apples, make a lot of great products from apples, and most importantly, we sure know how to celebrate apples. If you don't believe me, just drive through
Winchester
during the first weekend of May; you'll get the picture.
Anyhoo, when I received my new copy of The Comfort of Apples: Modern Recipes for an Old-Fashioned Favorite
cookbook in the mail, I was extremely excited and curious to see how the authors were going to incorporate apples into more than just pie. Well folks, I was blown away from the moment I took it out of the box!
First of all, it is just as adorable as can be. Just look at the fun, bright colors! It's a book that is too pretty to not be on display; therefore it sits on my side table in the living room. Not only does it hold fabulous recipes, but it also makes for a great accent piece in your kitchen or living room decor. Very cute!
Now, let's talk about the meat of the book; the content. The authors, chefs Philip & Lauren Rubin, have proven that an abundance of applications exist for the apple, beyond sauces, crisps and pies. For example, I was inspired by the Gnocchi with Cauliflower, Peas and Apples recipe found on page 96. In true "cookin' lean fashion", there were naturally a few changes made to the ingredient list. Still, my husband, brother and I were very impressed with this particular combination of flavors and with how well the apple was incorporated into the dish. It was delightful! I can't wait to try out more of these recipes. There is a little bit of everything in The Comfort of Apples: Modern Recipes for an Old-Fashioned Favorite
; from appetizers to desserts and side dishes to cocktails. It's wonderful!
One more component to this book which cannot go unmentioned is the amount of useful information pertaining to all that is apple; types of apples, equipment needed, apple tasting chart (sweet, tart, for eating, etc.), a little history, canning and cutting tips. I had no idea there was so much to know about apples! For instance, they list 41 different types of apples on the tasting chart. Did you have any idea?!?! I sure didn't.
It's fun to experiment with new produce; exotic things we don't normally use. However, it can be just as fun finding fresh ways to incorporate an "old-fashioned favorite", such as the apple. This cookbook is a great place to find inspiration for doing just that. Plus, you know what they say, "An apple a day..."
ENJOY!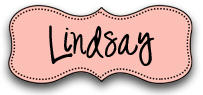 THE COMFORT OF APPLES written by Philip and Lauren Rubin; Lyons Press
**Disclaimer: No compensation, in the form of money or product, was received. This is completely and totally my personal opinion on this fabulous cookbook. Thank you!