A

little over a week ago, my wonderful friend Pam hosted a Stella & Dot trunk show. As her stylist, I advised her to keep the food simple. I also didn't want her bustin' her but trying to make tons of food. I wanted her show to be all fun, no fuss. So, I suggested we try out Paula Deen's BLT Appetizer! It is easy to whip up in just a few minutes & everyone loved it! With a few simple switches, we this appetizer healthier and our guests happier!
BLT Appetizer


Serves 8
INGREDIENTS
• 1 cup Hellmann's Mayonnaise Dressing OR (½ light mayo & ½ cup Fat Free Plain Greek Yogurt)
• 1 cup FAT FREE sour cream
• Iceberg Lettuce, shredded
• 2 large vine-ripe tomatoes, chopped
• 8 slices lean bacon(center cut), cooked crisp and crumbled
• Sea salt bagel chips
DIRECTIONS
Combine the Light mayonnaise and FAT FREE sour cream in a small bowl with a snap-on lid. When well mixed, refrigerate until serving time. When ready to serve, place the mayonnaise mixture in a large serving bowl. Top with the lettuce, tomatoes and bacon. Serve with bagel chips.
RESULTS
I wish I had pictures of the empty bowl, because that is always good evidence of how it turned out. Better yet, there I need a picture of myself (and a couple others) trying to scrape off every last bit onto the remaining bagel chips. Yep, it's that good! Give it a try for your next spontaneous get-together or tailgate. You will be so happy you did!
NUTRITION FACTS (per serving; dip only):
BEFORE: 269 calories / 22.6 g fat / 9.9 g carbohydrate / 7.4 g protein / .5 g fiber
AFTER: 100 calories / 4.6 g fat / 10.4 g carbohydrate / 5.3 g protein / .5 g fiber
SAVES: 169 calories & 18 g fat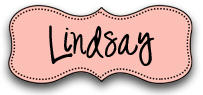 *
Original recipe for BLT Appetizer by Phyllis Curtee; adapted by Paula Deen. Found on
www.foodnetwork.com
.