If you watched any football yesterday, then you couldn't help but notice all the pink being worn by the players, cheerleaders and coaches in support of breast cancer awareness. It's only the third day of October and there is already a beautiful explosion of pink that has taken over the country. Pink is everywhere because breast cancer effects women everywhere. Young, old, rich, poor....breast cancer does not discriminate. If breast cancer has not entered the lives of anyone you know, consider yourself very blessed. It is a terrible thing, but we are not giving in! Major companies and organizations of all sizes are jumping in to help support the many women fighting breast cancer. They are raising money and awareness to put an end to this disease; bringing hope to many and improving the lives of women all over the world.
Today, I would like to spotlight one of these organizations; the
Mushroom Council
. You may have already noticed their support because f
rom September 15 through November 15, select retailers nationwide will sell mushrooms in pink containers in recognition of breast cancer research and National Breast Cancer Awareness Month.
Since 2002, the Mushroom Council has invested more than $750,000 in grants to

City of Hope

for research on mushrooms and cancer.
City of Hope is a leading research, treatment and education center for cancer, diabetes and other life-threatening diseases and is designated as a Comprehensive Cancer Center, the highest honor bestowed by the National Cancer Institute. This fall alone, the Mushroom Council
will provide an additional $50,000 to continue funding this important research! Not only are they great supporters of breast cancer research, but they believe in the healthy powers of the mushroom.
Mushrooms...
·

Mushrooms are low in sodium and calories, fat and cholesterol-free

·

Mushrooms can be an effective substitute for meats thanks to their hearty and fulfilling nature

·

Mushrooms are the only item in the produce aisle to provide vitamin D, and one of the few non-fortified food sources

·

All mushrooms contain vitamin D, but growers also have the ability to increase D levels by exposing mushrooms to ultraviolet light
·

These friendly fungi provide critical nutrients like energizing B vitamins, potassium and powerful antioxidants including ergothionene and selenium

·

Mushrooms are already low in sodium, plus their umami counterbalances saltiness which allows less salt to be used in a dish, without compromising flavor
Mushrooms are a kitchen staple: they can star as the feature ingredient, or pair with any dish. Try them every day, in every way
I am a mushroom fan. I love then in dishes and even as the star! If you aren't sure what to make with mushrooms, check out any of these yummy recipes from City of Hope's
"Cooking Against Cancer" Recipes
!
o

More recipes available on the Mushroom Council's
recipes page
Excited to start cookin' with mushrooms?!?! I am!And just because the Mushroom Council wants to help you live a healthier life by adding foods like mushrooms into your cookin', they have given me the chance to host a GIVEAWAY!!
GIVEAWAY PRIZE PACKAGE INCLUDES:
Mushroom Slicer

Cuisinart Chef's Classic Stainless Saute Pan with Cover (5 Quart)

Book "My Plate for Moms: How to Feed Yourself & Your Family Better"
(ARV: $ 100)
TO ENTER:
o
Answer the question: "How do you support National Breast Cancer Awareness Month?"
Hope you all have a wonderful Monday! Join us tomorrow night (Tuesday, October 4th) for the Mushroom Council #gno Twitter party from 9-11pm ET !!
Don't forget to enter this giveaway and to share it with your friends!
**This giveaway is open to all US residents. Giveaway closes Sunday, October 9, 2011 at 11:59 pm ET. The winner will be announced on Monday, October 10, 2011.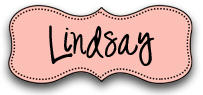 DISCLOSURE:
I was compensated for my participation in the Mushroom Council campaign

.