One of my absolute favorite things my Mom made for us growing up was Eggs Benedict. It wasn't something we had all the time, but when it was a special time (Christmas, birthday, good grades, etc.), we knew we were getting this wonderful breakfast treat. And it was a treat 'cause my Mom can rock Eggs Benedict! You couldn't find a drop left of it in our kitchen when breakfast was over. Kinda made you wanna throw all etiquette out the window and lick that plate clean! That's the kind of good I'm talkin' about here.
Now if you have made this dish before, then the amount of butter used to prepare the hollandaise is no mystery to you. With all that butter, it's no wonder the stuff tastes so good! Well, since we're lookin' to make things healthier around here, I tried substituting butter with a healthier alternative; avocado. Here is one way to turn this breakfast classic into a dish that is bursting with healthy flavor.
EGGS BENEDICT WITH HOLLANDAISE
Serves 4
INGREDIENTS:
4 Thomas Light Multi-Grain English muffins
8 pieces lean Canadian bacon
4 slices REDUCED-FAT cheddar cheese
4 cups frozen spinach
2 cups Egg Beaters or similar substitute; 1/4 cup per muffin half
Hollandaise Sauce:
1/2 avocado; chopped
4 tablespoons FAT FREE half-and-half
1 tablespoon "I Can't Believe It's Not Butter"
1/2 lemon; juiced
pinch of salt
1/4 teaspoon sugar or Splenda
1/8 teaspoon Cayenne pepper
FAT FREE/REDUCED-SODIUM chicken broth
DIRECTIONS:
Before starting the sauce, we need to prepare everything else. First, cook the spinach and Canadian bacon according to package directions. Once spinach is cooked, make sure to thoroughly drain the spinach so you don't end up with soggy muffins. Next, toast the muffins by pulling them apart and grilling them face down or using a toaster (try a couple sprays of "I Can't Believe It's Not Butter" before grilling). To cook the Egg Beaters, you can use an
egg poacher pan
OR you can simply add 1/4 cup Egg Beater to a glass pinch bowl and microwave for one minute. It comes right out in the perfect shape.
To assemble, top each toasted muffin half with a half-slice of cheese, one slice of Canadian bacon, spinach and egg. Now it's time for the sauce!
Add the chopped avocado and half-and-half to a food processor or blender; puree until smooth. Add the puree and the remaining ingredients to the top of a double boiler, over boiling water.Stir until thick, approximately 3 minutes; set aside until ready to use. Do not reheat or cover the pot. Thin, if needed with a little chicken broth.
Pour Hollandaise sauce evenly over the assembled Eggs Benedict. Top with a pinch of ground pepper; if desired.
There is no way to make a butter sauce that tastes exactly the same without using butter (if there is, I haven't found it yet). With that being said, this Hollandaise Sauce is not going to taste exactly like Paula's, or my Mom's for that matter. However, it is still a rather tastey alternative. Although it may be green, don't let it scare you. The avocado gives this sauce a rich, creamy consistancy and a taste that pulls the entire dish together. The best part about this dish is knowing about all the great nutrients we are getting by using avocado. This fruit in a nutritional powerhouse! Just take a look at all this information from
Avocados from Mexico
.
Here is a look at how the Hollandaise looked before and after the makeover.
BEFORE:

129.75 calories; 13.5g fat; .5g carbohydrate; 1.5g protein
AFTER:

115 calories; 10g fat; 4g carbohydrate; 3g protein
SAVES:

14.75 calories; 3.5g fat
Although the overall calories and fat were not drastically changed, it is important to see that the saturated fat (aka...the bad fat) did! The butter alone added 14g of saturated fat to the recipe. Using avocado and ICBINB dropped that number to only 5.6.
To really see how this recipe makes a healthy alternative, check out what you are getting from a Classic Eggs Benedict at Perkin's Restaurant: 1,160 calories, 51g fat; 138 carbohydrates; 39g protein. And the "Cookin' Lean" version...
*Nutritional Information (Per Serving; 2):
390 calories; 16g fat; 35gcarbohydrate; 31g protein
Give it a try! I think you will be pleasantly surprised with this twist on a breakfast favorite.
ENJOY!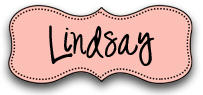 Inspiration for this recipe come from Paula Deen's
Fried Green Tomato and Egg Hollandaise
;
www.foodnetwork.com
*All nutritional information is a estimated calculation based on facts published by the makers of these products and
www.livestrong.com
.