I

think it's a pretty safe to say that most of us have had enough with the snow, ice and cold that comes along with winter. Are you ready for a little vacation via libation? Well, here is the perfect fruity cocktail to pick you right up and take you away to St. Somewhere. I'm talking about Bobby Flay's

Mesa Fresca

cocktail; made with freshly squeezed juices and light lemon-lime soda. Oh, and some tequila! The combination is crisp, refreshing and just what you need to slip away from the cold. Don't forget about it, though. The

Mesa Fresca
will come in handy once the hot summer days are here.
MESA FRESCA (LEAN)
Makes 1 drink
INGREDIENTS:
2 ounces tequila (recommended: El Tesoro)
2 ounces freshly squeezed grapefruit juice
1/2-ounce freshly squeezed lime juice
Pinch salt
Splash diet lemon-lime soda (recommended: Sprite Zero)
DIRECTIONS:
Combine all ingredients in a cocktail shaker with ice and shake well. Serve over the rocks in a Collins glass.
RESULTS:
My panel of taste-testers loved it. Everyone said the same thing, "This would be the perfect summertime drink." Because it is so fresh and light, you can see yourself sippin' on one of these lounging around the pool, at a cookout or while reading a book in your screened in porch.
Not confident in your bar tending abilities? Have no fear. If you can measure and mix, you will be just fine.
Oh, in case you were wondering; using diet instead of regular will save you around 25-30 calories and 6.5g carbohydrate.
CHEERS!
* PRINT-FRIENDLY VERSION *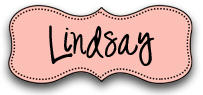 **This recipe contains alcohol and should only be consumed by individuals over the age of 21 (US). Enjoy responsibly!