I owe it to my sister Molly for starting me off on this recent couscous kick of mine. My mom used to make it for us quite frequently growing up, but as far as making it on my own...not so much. I like it, but it hasn't been something that I just had to have, that is, until now. I had forgotten how light it is and how versatile it can be. And when they are formed into pretty little cakes sprinkled with color, they become a great edible accessory for dressing up your plate. Giada's Couscous Cake recipe was an inspiration in creating my own version;

Red Pepper and Parsley Couscous Cakes.
Red Pepper and Parsley Couscous Cakes
Makes 8 cakes (4 servings)
INGREDIENTS:
2 cups cooked Parmesan couscous, prepared according to package instructions; cooled
1/4 cup chopped fresh parsley leaves
1/4 cup finely diced red pepper
1 lime, zested
1/2 teaspoon kosher salt
1/4 teaspoon freshly ground black pepper
2 tablespoons all-purpose flour
2 tablespoons Extra-Virgin Olive Oil
Olive Oil Cooking Spray (as needed)
DIRECTIONS:
In a medium bowl, mix together the couscous, parsley, red pepper, egg whites, lime zest, salt and pepper. Sprinkle the flour over the mixture. Mix until combined.
In a large nonstick skillet, heat the oil over medium heat. Form 1/4 cupfuls of the mixture into 8 patties. Add 4 of the patties to the pan and cook for 3 to 4 minutes each side until golden. Drain on paper towels. Repeat with the remaining couscous mixture. If skillet becomes dry, spray lightly with Olive Oil cooking spray; as needed.
RESULTS:
The couscous cakes turned out really nice. The freshness of the lime, paired with the sweet red pepper and the subtle hint of Parmesan makes this side the perfect compliment for many steak, chicken or fish dishes. I just fell in love with how cute they look! They really do "pop" on the plate.
The main change here was in the amount of Olive Oil used in comparison to Giada's recipe. My goal was to use as little as possible and still get the look we were going for. Mission accomplished! With just 2 tablespoons of EVOO (as opposed to 1/2 cup), you will be able to cook up these little beauties while reducing the fat by almost 50%. Check out the nutritional breakdown, per serving of 2 Couscous Cakes.
BEFORE: 258 calories; 15.75g fat; 23g carbohydrate; 7g protein
AFTER: 192 calories; 7.75g fat; 23.5g carbohydrate; 7.5g protein
SAVINGS: 66 calories; 8g fat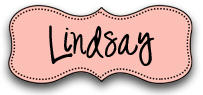 * Inspiration for this recipe was Giada De Laurentiis and her Couscous Cakes featured on
www.foodnetwork.com
.