Market Tour and Cooking With "I Can't Believe It's Not Butter"
Butter is the star in many of the wonderful dishes we "slim down" here in the Cookin' Lean Kitchen. We know that although butter tastes great, it is not good for us. It is high in saturated fat and cholesterol; two things behind health problems, including heart disease and obesity. Instead of throwing out all of the dishes we love that contain butter, we need to get creative and resourceful; finding healthier alternatives and substitutions for butter. One of my favorites happens to be "I Can't Believe It's Not Butter". I comes in several forms and varieties; which makes it simple to find the perfect ICBINB substitute for any recipe! With 70% less saturated fat than butter, it is the clear choice when looking to create that same buttery taste.
To share with you how simple and delicious cooking with "I Can't Believe It's Not Butter" is, I decided to invite a few of my readers and friends to share a farm market tour and cooking experience. We visited two local farm markets and were able to gather up almost all of the fresh produce needed to make the following five recipes. It is amazing how easy it is to make fresh produce even better with "I Can't Believe It's Not Butter" sprays and spreads... and the heat of the grill. Check out these recipes, pictures and videos to see for yourself.
**Bonus Recipe by Me...
Baked Apples
Ingredients:
4 apples
1/2 cup brown sugar
4 tablespoons "I Can't Believe It's Not Butter"
Directions:
Preheat oven to 350 degrees.
.Scoop out the core from top of the apple, leaving a well, yet not cutting all the way through. Stuff each apple with 2 tablespoons brown sugar and 1 tablespoon ICBINB. Place in a shallow baking dish and sprinkle with cinnamon.
Bake in preheated oven for 20-30 minutes, until sugar begins to caramelize and apples are tender. This may very depending on the size of the apples.
A Look Into Our Day
And to Sum It All Up...
What do farmers markets and "I Can't Believe It's Not Butter" have in common? Better for you flavor! The best produce you can find is at your local farm market. And the best way to prepare these foods for that desired buttery taste is to use "I Can't Believe It's Not Butter". Both are about Reaching Right for better food choices. We shopped, we cooked and we enjoyed all the recipes selected from the ICBINB website. I would recommend taking a stop by the
site
and learning more about the exciting nutritional information. And don't forget to cruise around the
recipe
tab. YUM!
This "I Can't Believe It's Not Butter" market event was eye opening. There are so many different ways to prepare farm-fresh produce and to enhance the natural flavors by using "ICBINB" spreads and sprays. The hands-on experiences in using and tasting both the Spread and Spray have really inspired us to Reach Right. Maybe trying some of these recipes will inspire you too!
**For more information on nutrition, products and recipes, please visit http://www.icantbelieveitsnotbutter.com/.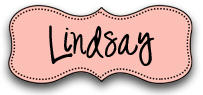 Disclosure: I was given a gift card for groceries and a Flip camera to document my day by I Can't Believe it's Not Butter! I was not compensated monetarily for this post. The opinions expressed are my own.