It may seem like I have been suffering from "Fry-Daddy" deprivation here lately. First onion rings...now
cheese fries
. Ok, maybe a little. But these are popular sides we find at restaurants and fast-food chains on a regular basis. They are so yummy, so we crave them. They are difficult to resist, therefore we find ourselves caving in. But what if we could make a similar treat in a healthier way at home? Would we still feel such a strong pull to cave in and order those cheese fries when out? I think not, so here is my recipe for cheese fries, which will hopefully prove my point. Thanks for the inspiration,
Rachael
!
CHEESE FRIES
Serves 4-6
INGREDIENTS:
Fries~
4-6 medium red potatoes
2 tablespoons extra virgin olive oil
1 teaspoon salt
1-2 teaspoons pepper
1-2 teaspoons paprika
1-2 teaspoons parsley flakes
Cheese Sauce~
1 tablespoon
"I Can't Believe It's Not Butter"
(ICBINB)
1-1/2 cups skim or 1 % milk
2-1/2 cups Fat Free or 2% KRAFT shredded cheddar
1/4 cup ketchup
2 tablespoons all-purpose flour
DIRECTIONS:
Preheat oven to 400 degrees.
Cut potatoes into thin wedges. In a sealable bag, combine salt, pepper, paprika and parsley flakes. Add potatoes and pour in EVOO. Seal bag and shake until potatoes are thoroughly coated. Place potatoes on a prepared baking sheet that has been sprayed with non-fat cooking spray. Bake for 30-35 minutes; stirring up every 10 minutes or so.
While potatoes are baking, melt
ICBINB
in a medium pan over medium heat. Add flour and stir. Using a whisk, gradually add the milk to the pan. Add the cheese and stir until the cheese is fully melted. Add ketchup and stir.
When the potatoes are finished, either serve along side the cheese for dipping or smother with cheese sauce.
RESULTS:
Fries are generally deep fried. Even the packaged potatoes you can oven bake are not as good for us as a fresh potato. They contain vegetable oil and other ingredients; it's not just potato cut into perfect fry shapes. Making homemade, baked "fries" is the perfect substitute. You still get the satisfying textures and tastes from fries, but without the added fat from the frying process. Plus, by making it this way, we are able to add the healthy fats found in olive oil. We officially have healthy fries, folks!
Now, these potatoes are packed with flavor even before adding the cheese. Eat them plain or with a little bit of ketchup; you are set! But when given the chance to add cheese, I just had to. It had been awhile since giving the "fat free" version of shredded cheddar a try. Typically, it does not melt as well, which is why I tend not to use it in hot recipes. Well, after making this appetizer, I can see that is still the case. It does melt, but it isn't the same creamy consistency you would get from a 2% or whole version. I would recommend using 2% cheddar, not the fat free. With all the fat and calories we are saving by making our own healthy
fries, you can afford to splurge a little.
ENJOY!
Trying these fries with different toppings? I would love to hear about it!
NUTRITION FACTS (per serving):
Fries~ 193.17 calories; 4.8g fat; 33.87g carbohydrate; 4.03g protein; 5.43g fiber
Cheese~ 150.83 calories; 9.46g fat; 5.89g carbohydrate; 11.64g protein; .05g fiber
Together~ 344 calories; 14.26g fat; 39.76g carbohydrate; 15.64g protein; 5.48g fiber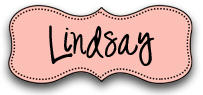 For this and other recipes by Rachael Ray, visit
Food Network
and
Everyday with Rachael Ray
.