One of the best sandwiches I have ever had, honestly! These little Italian delights are incredible. When you start looking at the ingredient list and stumble upon "egg", you might find this a little strange. Egg crepes are not commonly found on a traditional clud sandwich. But this is not your average club. This one has
Giada's
Italian flare. Give this version a try with ALL the ingredients, because when it ALL comes together, it works. The mix of flavors and textures in these
Mini Italian Club Sandwiches
are something that you don't want to miss. I promise, you will love it!
MINI ITALIAN CLUB SANDWICHES
Makes 6 Servings
INGREDIENTS:
4
Arnold
Italian flatbread sub rolls
8 slices lean turkey breast
4 slices reduced-fat provolone cheese
6 slices center-cut bacon; cooked
3/4 cup egg substitute (Egg Beaters)
1/4 cup fat free half -and-half
4 tablespoons basil pesto spread
1/4 teaspoon salt
1/4 teaspoon pepper
DIRECTIONS:
Toast rolls face down on a grill pan until toasted.
Whisk the eggs, half and half, salt, and pepper in a medium bowl until well blended. Heat a 6-inch-diameter nonstick skillet over medium-low heat. Spray the skillet with non-fat cooking spray. Pour 1/4 cup of the egg mixture into the pan, swirling to coat the bottom of the pan evenly. Cover and cook until the egg crepe is just set, about 1 minute and 30 seconds. Invert the skillet over a plate, and allow the egg crepe to drop onto the plate. Repeat to make 4 crepes total, spraying the skillet with non-fat cooking spray as needed and stacking crepes on the plate. (Use parchment paper between to prevent crepes from sticking.)
Spread the pesto over the toasted sides of each halved Italian roll. Cover the bottom halves of the focaccia with the egg crepes, turkey, provolone and bacon, dividing equally. Cover with the top halves of Italian roll, pesto side down. Cut the sandwich into bite-size pieces. Arrange the sandwiches on a platter and serve.
RESULTS:
Like I said earlier, these mini sandwiches are amazing! A must try! The
Arnold
Italian sandwich thins are the perfect "light" substitute for the foccocia bread. They are thin, therefore allowing you to really taste the inside of the sandwich; the good stuff. Not to mention, they are only 100 calories per roll; making them a definite smart choice.
The center cut bacon is going to deliver 40% less fat and 100% real bacon flavor. This substitute was a no-brainer. Now, the pesto is going to have some fat, being that it is made with olive oil. But as you well know,
olive oil is a healthy fat
and healthy fats are essential for a balanced diet.
These would make a wonderful lunch and as seen in my photos, they look great cut up into mini sandwiches for a healthy appetizer. These would be great for any gathering; from a football tailgate to a wedding shower.
So, what are you waiting for? Get cookin'!
NUTRITION FACTS (per serving): 211.17 calories; 8.68g fat; 17.02g carbohydrate; 17.63g protein; 3.33g fiber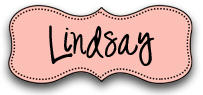 Recipe inspired by Giada De Laurentiis of Food Network. For more recipes by Giada, visit
www.foodnetwork.com
or her website.