The only time I ever have crab soup is at the beach. When I see it on the menu, it is just impossible to resist. Although it is one of my favorite soups, the strange thing is that I only crave it at the beach. It's one of those foods that is more than just a taste or a smell; it is a feeling. For me, it is associated with vacation, family, good times and relaxation. And when I took the first bite of
Paula's Quick Crab Stew
, I was instantly taken from my kitchen to a waterfront restaurant in the Outer Banks of North Carolina. Give it a try and see where it takes you.
QUICK CRAB STEW
INGREDIENTS:
Salt and freshly ground black pepper
1/4 cup dry sherry
1 lb claw crab meat, picked free of any broken shells
1 soup can FAT FREE half-and-half
1 soup can SKIM or 1% milk
1 (10 3/4-ounce)can condensed CAMPBELL'S HEALTHY REQUEST cream of celery soup
1 (10 3/4-ounce) can condensed cream of potato soup
1 small onion, chopped
2 tablespoon "I Can' Believe It's Not Butter" Light
DIRECTIONS:
In a large saucepan, melt the butter/olive oil blend and saute the onion until translucent, 3 to 4 minutes. Add the soups, milk, and half-and-half. Add the crab meat and bring just to a boil. Add the sherry, and salt and pepper to taste. Serve immediately. Or allow to cool to room temperature, then refrigerate or freeze immediately in plastic microwavable reusable containers with lids. Goes great with sliced baguette.
RESULTS:
Unbelievable! I have been raving about this soup since we tried it on Friday! I couldn't believe how easy it was and how wonderful it tastes. Even with using fat free and low-fat dairy, the soup still maintains a rich, thick and creamy consistency. The best part about it is how "crabby" it is. One pound of crab meat is the perfect amount to make sure each bite is loaded with crab meat. Delicious!
The only one drawback to this recipe for people might be the price of crab. It is definitely more costly than chicken or fish. A pound of claw meat in my market costs me about $13.00. It's a little much for my budget to be making every week, but for a special treat, it is worth the occasional splurge.
I know that if we are lookin' for a quick dinner to "take us away" and make us feel like we are at the beach on vacation...this is the one. If you are a crab lover, this recipe is a must. ENJOY!
NUTRITION FACTS (per serving): 195.33 calories; 4.27g fat; 19.22g carbohydrate; 17.65g protein; .78g fiber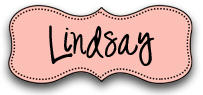 **Picture taken from pauladeen.com.