I will be the first to admit, chicken is my go-to protein of choice. It's what I feel most comfortable with cooking, plus everyone in the house loves it. I can't go wrong. However, in the beginning, the purpose of this blog was to branch out, try new things and spread my culinary wings. So, in efforts to stick with my intentions, I chose a pork chop recipe. It turns out; pork chops are easier to cook than chicken. What have I been waiting for?
My sister Molly helped me to do a little video to go along with this one too. ENJOY!
SOUR CREAM PORK CHOPS WITH VIDALIA ONION GRAVY
Makes 4 Servings
INGREDIENTS:
Fat Free Olive Oil Cooking Spray
4 (1-1/2 to 2-inch-thick) boneless pork chops
1-1/2 cups sliced Vidalia onions, separated in rings
1 cup Low-Sodium Fat Free beef broth
1 tablespoon fresh chopped parsley
1 teaspoon paprika (optional)
1 teaspoon yellow mustard
1/2 teaspoon salt
1/2 teaspoon black pepper
1 (8 ounce) container FAT FREE sour cream
Hot cooked rice (suggested: UNCLE BEN'S WHOLE GRAIN RICE: Microwavable-ready in 90 seconds)
Garnish: chopped fresh parsley
DIRECTIONS:
Coat a large skillet with olive oil cooking spray and place it on the stove over medium heat. Add pork chops and cook for about 4-5 minutes on each side or until cooked through. Place the onions over the chops.
In a small bowl, combine broth, parsley, salt, pepper, mustard and paprika. Pour broth over the pork chops and onions. Return mixture to a boil. Reduce to medium, and simmer for 30 minutes, stirring occasionally. Stir in sour cream until blended and cook for 4-5 minutes. Do not boil. This is simply to heat the gravy through after adding the cold sour cream.
Serve over cooked rice and garnish with parsley.
RESULTS:
This dish was so simple and so delicious! I would recommend adding the paprika. It adds that perfect amount of flavor to complete the chops. Don't get me wrong, it is still good without the paprika, but for our taste buds, paprika is where it's at!
As shown in the video, I am a huge fan of Uncle Ben's microwaveable rice. You can cook it right in the bag and it only takes 90 SECONDS! That is so great for a busy mommy like myself and I am sure there are tons of you out there who can relate.
NUTRITION FACTS(per serving): 245 calories; 6g fat; 18g carbohydrate; 28g protein; 1g fiber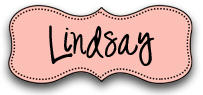 **Original recipe taken from Paula Deen's Best Dishes-2010, page20: Hoffman Media Publication