Healthy grains such as couscous, quinoa, risotto and rice should always be on hand in the pantry. Alone, they are a simple side dish. But add a few extra easy ingredients and this dish is now taking center stage on your dinner plate!
The possibilities for healthy grains are endless when you start thinking about adding other ingredients to the mix. Preparing grains strictly by the box instructions is so last season. If you aren't doing it already, it is time to give them a fresh look for 2010. Look at what Paula Deen inspired me to do with box of blended grains. That woman is such a trendsetter! After this, I don't think I'll ever be able to serve plain grains again! Check it out!
MOROCCAN COUSCOUS
Makes 4 to 6 Servings
INGREDIENTS
1 tablespoon Smart Balance Olive Oil-Butter Blend
1 shallot, sliced
1 package Near East Whole Grain Blend, Flavor: Roasted Garlic
1 tablespoon seasoning from box packet
1 cinnamon stick
1/2 teaspoon ground cumin
2 cups low-sodium/Fat Free chicken broth
1/2 cup dried cranberries
1/2 cup toasted slivered almonds
DIRECTIONS
In a large saucepan, heat the butter blend over medium-high heat. Add shallot and grain blend. Cook until brown, stirring frequently (about 4 minutes). Stir in cinnamon stick, cumin and 1 tablespoon of seasoning packet. Slowly stir in the chicken broth. Bring to a boil and cover; reduce heat. Simmer about 10 minutes or until the liquid is absorbed. Remove and throw away cinnamon stick. Remove the grain blend from the stove and stir in almonds and cranberries.
* If you are using a plain grain blend, add 2 cloves of minced garlic to the saucepan, along with the shallot and grain blend.
This dish covers many of the flavors and textures found in food. There is salty and sweet contrast, along with the crunchy and chewy one too. This dish has a wonderful combination that really changed my perspective on the potential of grains. Paula Deen uses couscous in her original recipe, but I choose the grain blend (A) because that is what I had at home already and (B) it has just a couple small nutritional advantages over couscous...if we are going to be picky. But really, it is up to you. My thoughts are that this recipe would work beautifully with any form of grain. If you end up trying it with something other than a grain blend, please let me know. I'd love to hear about it! Just remember, when choosing grains, pick "whole" over "refined".
Adding cooked, chopped chicken to this dish or serving it with a green salad would make Moroccan Grains the perfect meal.
What I love about this is that it is easy and a change to the mundane-grain. I hope you decided to give it a go. ENJOY!
NUTRITION FACTS (per serving): 217.17 calories; 7.96g fat; 30.94g carbohydrate; 6.09g protein; 4.35g fiber
One more thing. I must apologize for the pictures. Our camera is acting up and we had to use the phone to take pics. Awful! I need to make this again soon so you will have a better visual representation of this fabulous dish. So sorry. Thanks!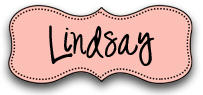 **Paula Deen's
Moroccan Couscous
can be found on page 30 in the January/February 2010 issue of
Cooking with Paula Deen
. Published by Hoffman Media, LLC.