When going out to eat, Italian cuisine is one of my favorite indulgences. There is just the sweetest little family-owned restaurant in down town Winchester, Virginia called
Violino's
, where my husband and I love to go on those special evenings! The atmosphere, the people and the food are all just unbelievable. Really, if you are stoppin' through Winchester and looking for a great meal or the perfect spot to celebrate a special occasion, you must
check it out
. You will not be disappointed.
But when it comes to livin' lean and eating Italian cuisine, we need to be careful. Just as with any style of food, there are wonderfully healthy dishes to satisfy our appetite, but there are also dishes out there to sabotage all the hard work we do throughout the week. If you are one to follow a low-carb style diet, the first thing you fear is all the PASTA! Yes, Italian cuisine offers many delicious pasta dishes. However, there are numerous options offered without any pasta at all. You just need to know what to look for.
Here's a list of some key words to look out for when ordering Italian at a restaurant:
PASTA
- Well, of course this was going to be one of them. Pasta is high in carbohydrates, so according to your nutritional needs, it may be too much for dinner. If you go the pasta route, remember portion control. A serving of pasta is only
1/2 cup
cooked.
GNOCCHI-
We are talkin' potatoes and butter in these wonderful little bundles. It's a cross between a noodle and a dumpling. Sounds delicious, right? Well, when watching the waistline, it isn't the best choice. You can get more bang for your buck choosing something else.
CREAMY- Anytime you see the word "creamy" or "cream", you are looking at butter and heavy cream being added to your sauce. Opt for a red sauce or EVOO for your pasta. It will save tons of calories and cut out unhealthy fats.
ALFREDO
- It tastes so good, but there is a reason for that. This sauce is made out of butter and cheese. Skip alfredo when eating out and save it for home where you can make your own using low-fat recipes.
CALAMARI- It's fried folks...need I say more? A better choice for an appetizer would be something like Mozzerela Santa Lucia; fresh homemade mozzerella and tomatoes drizzled with olive oil, basil and herbs. YUM! A personal favorite.
I love Italian because of all the rich variety in the dishes and the fact they use Extra Virgin Olive Oil in almost everything. EVOO is such a great way to get in the daily healthy fats our bodies need. When you think outside the box of just Italian pasta dishes, you are opening yourself up to a whole new world of flavorful choices.
If I were to go out to Violino's tonight, this is what I would get...
Fresh homemade mozzerella and tomatoes drizzled with olive oil, basil and herbs.
Galletto al Limone
Grilled boneless Cornish Hen marinated and pressed with rosemary, garlic and lemon.
And of course, a glass (or two) of
Chardonnay.
Food is a wonderful part of life which is meant to be enjoyed. I find the best way to enjoy food is not only to make sure it tastes good, but to make sure it makes me feel good too. Keeping it light is what makes me feel best.
Now go get some Italian!
Have a fabulous week! Ciao!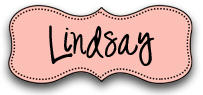 **Photos are taken from
foodnetwork.com
and
violinorestaurant.com
.