It is a true love story. Cookin' lean meets gravy...and it was love at first bite. This was my first attempt at gravy. The truth be told, my Mother-In-Law makes the best chipped beef gravy I have ever had. In fact, the only I have ever had. It doesn't matter, it is fantastic and very hard to top. Anyone would be intimidated, which is why it has taken me so long to just go for it and take a stab at making a batch on my own. Well, I finally did...and it was unreal! I never thought it was possible to make a "healthy" gravy and still have it taste good. I was wrong, 'cause this recipe is unbelievable! Rarely do I say this, but the taste is really too good to be true. Please, see for yourself. Here is all it takes...
HOMESTYLE CHICKEN AND BACON GRAVY
INGREDIENTS:
2 tablespoons all-purpose flour
1 cup Fat Free chicken broth
1 cup 1% milk
1/2 teaspoon salt
1/4 teaspoon pepper
DIRECTIONS:
Cook bacon in a large skillet. Remove bacon and reserve drippings. Crumble bacon and set aside.
Add flour to drippings and wisk for about 2 minutes, or until browned. Gradually add milk and broth. Wisk constantly over medium heat for about 10 minutes. Once thick and bubbly, stir in salt and pepper. Serve over biscuits and top with crumbled bacon.
THE RESULTS:
Now, you are talkin' about a man that grew up on gravy. But to see and hear his reaction...it was unbelievable! He couldn't believe the flavor. Rudy (AKA Hubby) admitted to thinking it was goin' to be bland. You can't blame him. Tell someone that you are making gravy lean and they can only imagine a tasteless pile of mush. Well, think again. This is a certifiable, A+ breakfast gravy recipe. It is thick and flavorful. You wouldn't believe anything was missing from it.
To save on fat and calories a little more, I made my biscuits out of Reduced-Fat Bisquick mix. With only about 2 grams of fat and 130 calories per biscuit, it doesn't get much better than that.
I really hope you decide to give this a try.
On a side note, I do want to apologize for not posting often. It is not that I have taken a break from cookin', it is just that I have been cookin' for Paula Deen's
Real Women of Philadelphia Challenge
. It is a lot of fun and if you haven't already, please do check it out. Every recipe that I make must include Philadelphia Cream Cheese. But don't worry, I am still staying true and keepin' it lean.
Take care and please try this gravy!
ENJOY!!
NUTRITION FACTS (1/2 cup per serving): 72.25 calories; 2.88g fat; 6.28g carbohydrate; 5.71g protein; .1g fiber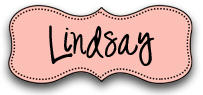 This recipe comes from the March/April 2010 issue of Cooking with Paula Deen, page 52. Hoffman Media, LLC.