Twice is nice when it comes to these potatoes. What is really fun about them is that they are totally open to your very own unique interpretation. For example, I know that my audience loves cheese and bacon. Therefore, I added turkey bacon and reduced-fat cheddar to my potato filling. The options are endless! You could add broccoli or maybe even grilled chicken to make a complete meal...it's up to you. Have some fun with it! Here is what I did to add some flavor to this nutritious and delicious power-food.
TWICE BAKED POTATOES
Serves 6
INGREDIENTS
6 large Idaho potatoes (as large and oval as possible)
Extra Virgin Olive Oil to coat (about 1 tablespoon; divided)
2 cups FAT FREE sour cream
1/2 cup FAT FREE half & half (or milk)
Salt and pepper to taste (more pepper than salt)
1 teaspoon dried parsley
Paprika
4 slices Jennie-O EXTRA LEAN TURKEY bacon (cooked and crumbled)
1/2 cup 2% shredded Cheddar cheese
DIRECTIONS
Preheat oven to 350 degrees. Wash potatoes, pat dry, prick sides gently with fork, and coat each potato entirely with EVOO. Place on foil covered pan. Bake for at least one hour. Remove the top third portion of each potato. Using a spoon, scoop out the potato and place in a large bowl. With mixer on high, mix potatoes, sour cream,half & half, salt and pepper. Add parsley and continue mixing until smooth. Mix in cooked bacon.Gently stuff the mixture back into the shells, being careful not to break them. Top with cheese, Paprika and additional salt & pepper (if desired) and bake for 20 to 30 minutes. When they are ready, they should be lightly browned on top.
RESULTS
They were beautiful! Not only did they taste really good, but they came out looking nice too. My only complaint had nothing to do with the potato, but that my stomach just didn't have the room to finish it all. Oh well, that's what Tupperware it for! Gotta love those leftovers.
Just as a side note, this recipe can be frozen for future use. Wrap them up just after filling the potato shells. Now you know you can make them ahead of time and whip them out later for a quick and comforting side. ENJOY!!
NUTRITION FACTS (per serving; one potato): 393.17 calories; 5.23g fat; 73.26g carbohydrate; 13.7g protein; 8.85g fiber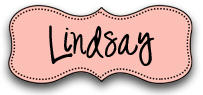 The original recipe for Paula Deen's Twice-Baked Potatoes can be found in The Lady & Sons Savannah Country Cookbook; published by Random House, New York. 1998.