Before you end up like me at the grocery store, circling the cheese section near the deli, asking yourself "what in the world is Boursin cheese?", ready to give up and order in...let me tell you what Boursin cheese is. Boursin is a brand of soft, gourmet cheese. You won't find it with the regular shredded, block or sliced cheeses. Since it is gourmet, you will find it with all the specialty cheeses. And yes, since it is gourmet, you will pay a little more for it. My grocery store sells 4.4 oz packages of Light Boursin for $6.99. A little steep, but sooooooo worth it. Not only does the light version contain 80% less fat than regular gourmet cheese, it is flavored with garlic and fine herbs. So delicious, so low-fat and so fantastic in Paula Deen's Boursin Cheese Potatoes. Here is how I made it, lean-style.
3 pounds red potatoes
Salt and pepper to taste
1 cup LIGHT cream
1 cup FAT FREE half-and-half
One 4.4 oz package of LIGHT Boursin cheese
Fresh chives or parsley, chopped
Preheat the oven to 350 degrees. Wash and slice potatoes into 1/4-inch thick rounds. Toss the potatoes in salt and pepper. Heat cream, half-and-half and cheese together, on top of stove or in microwave, until cheese has melted. Stir mixture until thoroughly blended. Layer half the potatoes into a 2-quart baking dish (best in a deep dish as opposed to long). Cover potatoes with half the cheese and cream mixture. Repeat with remaining potatoes and mixture. Cover and bake for 1 hour. Sprinkle top with chopped chives or parsley.
I loved these potatoes. Now, I was only making dinner for two...so I didn't make 3 pounds of potatoes. I used about 1-3/4 lbs. and adjusted the other ingredients accordingly. We still had some leftover, but
they were great the next day warmed up in the microwave. This dish takes a little time to bake, but the prep is so simple. We had them with steak and baked asparagus...an amazing meal! I hope you ENJOY!!
NUTRITION FACTS (per serving): 206.75 calories; 9.46g fat; 31.43g carbohydrate; 6.5g protein; 2.89g fiber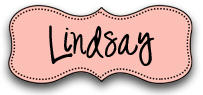 This recipe was taken from The Lady & Sons Savannah Country Cookbook; written by Paula H. Deen. Published by Random House.