When it comes to cleanin' up our acts, one of the first things to go are the sweets. I know, it breaks my heart too. Well, the good news is that SPLENDA No Calorie Sweetener Products make it possible to fight off the sweet tooth without totally giving up our favorite treats. This is why I refer to SPLENDA as "my secret weapon".
Just when I thought cookin' and bakin' lean sweets with SPLENDA couldn't get any sweeter, they went and wowed me again! SPLENDA No Calorie Sweeteners have gotten a boost with their new line of SPLENDA ESSENTIALS!! What does this mean?!?! I'd be happy to tell ya!
This new boost means that I can still keep calories low in my favorite recipes, but now I can increase the good stuff with added fiber, B-vitamins and antioxidants!! That's right! The same great taste we love, plus a healthy boost of nutrients. I know....pretty flippin' sweet!
Recipe COMING SOON!
As many of you well know, I am personally not new to SPLENDA. I use it in quite a few recipe makeovers found around here; such as Banana Pudding, Ultimate Coffee Cake and Holiday Whoopie Pies. I like it because, well, it really helps cut down on calories and carbohydrates. But most of all, I like how easy it is to use in place of regular sugar. Just check out these healthy Chocolate Chip Cookies Kimber and I made this weekend using SPLENDA ESSENTIALS No Calorie Sweetener, 1 Gram of Fiber, Granulated (recipe COMING SOON)! Who says you can't bake with SPLENDA? I beg to differ. Here's proof!
SPLENDA also takes pride in the safety of their products. People are sometimes concerned with sugar substitutes, but SPLENDA is different. They use sucralose to sweeten, which has been rigorously tested and proven safe. Check out more facts on the SPLENDA SAFETY PROFILE. I was very happy to see this, since a few of you have asked me about these products in the past.
Thanks to an interview I had this past summer with RD and author, Heather Bauer, I have had plenty of time to scope out all of the fabulous recipes using NEW SPLENDA ESSENTIALS on the SPLENDA website. Heather kept referring to the recipes found there...and now I can see why! There are so many great recipes to pull inspiration from. Try anything, from Chocolate Pudding with Strawberries and Banana Walnut Pancakes to Grapefruit Raspberry Sparklers and a Roasted Red Pepper Pasta Bowl.
With all this talk about how great these sweeteners are, wouldn't it be nice to have some SPLENDA ESSENTIALS to test out on their recipes and maybe some of your own?!?!?
Lucky you, 'cause I am havin' a SWEET GIVEAWAY !
PRIZE PACK INCLUDES*:
One (1) SPLENDA® ESSENTIALSTM No Calorie Sweetener with B Vitamins
One (1) SPLENDA® ESSENTIALSTM No Calorie Sweetener, 1 gram of Fiber packets
One (1) SPLENDA® ESSENTIALSTM No Calorie Sweetener, 1 gram of Fiber granulated
One (1) SPLENDA® ESSENTIALSTM No Calorie Sweetener to-go mug
One (1) Splenda-yellow blender
Two (2) Splenda-yellow bowls
One (1) Splenda-yellow fruit juicer
TO ENTER:
1. "LIKE"

SPLENDA®

Sweetener Products on Facebook
AND
2. Share a comment on how you love using SPLENDA or what you think about the

SPLENDA® ESSENTIALS

.
So simple, right?
Oh, and the winning doesn't stop there!
What could be sweeter than being rewarded for simply requesting a free sample and sharing your feedback?
Currently, when consumers visit the Splenda Brand Facebook page and click on the new ESSENTIALS tab, they can request a free sample of the new Splenda Essentials product and share with other users what's 'essential' to them. By doing so, consumers will be entered for a chance to win a travel mug with a $25 Dunkin' Donuts gift card! Three lucky winners will be announced each day— but that's not all. For every 10,000 sample requests received, the Splenda team will give away a $1,000 Visa gift card!
Stay tuned for two "NEW" leaned-out recipes this week; the perfect brunch "Lean Libation" (with SPLENDA ESSENTIALS) and a Hash Brown Quiche to go with! YUM!
Have a "sweet" Tuesday everyone and don't forget to ENTER!!!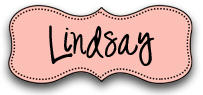 DISCLOSURE:
Splenda compensated me for participation in this campaign. However, all thoughts and opinions are my own.
GIVEAWAY DETAILS: Open to US residents only. All entries must be posted by Monday September 19, 2011 11:59 EST to be eligible. ONE (1) winner will receive the items listed in the prize package above. Winner will be selected using http://www.random.org/. Winner will be posted here on Tuesday, September 20, 2011.
*
ARV of SPLENDA ESSENTIALS Giveaway prize package is $75.00