As you may already know, the Cookin' Lean Kitchen is all about taking decadent recipes and making them a little bit healthier. Typically this means finding healthy ways to cut down on butter and sugars, while finding ways to substitute healthier grains or adding more vegetables and fruits.
There are lots of secrets and tricks to cookin' lean, but one that I am always seeking new options for is in the area of sweetening. When I look to reduce sugar in a recipe, I always lean toward the most natural form of sweetening. The more natural the sweetener, the healthier it is for us. Therefore, when the owners of Habitall approached me about their product, I was all for learning more and trying it out.
A Little About Habitall
...
Habitall is an ALL-NATURAL, LOW-CALORIE sweetener made from three natural ingredients: erythritol,polydextrose and monk fruit.

It can be used for cooking and baking.

Measures and pours like real sugar (seriously, it really looks like sugar. That's one of the first things I noticed).

Very low in calories ~ Only 0.34 calories per gram

Diabetic friendly, ranking zero on the glycemic index.
To test out the abilities and taste of this product, I went straight for the desserts. I mean, if brownies can be made well with this stuff, we could have something here, right?
The recipe of choice for my trial of Habitall is Giada's S'more Brownies. Rich chocolate brownies topped with marshmallows and crushed graham crackers? Yes please!!
S'MORE BROWNIES
Serves 12
Original Recipe by Giada De Laurentiis
INGREDIENTS
1 stick "I Can't Believe It's Not Butter", at room temperature

1 1/4 cups mini chocolate chips

1/2 cup HABITALL

1/2 cup Egg Substitute (equivalent to 2 eggs)

2 teaspoons pure vanilla extract

1/2 cup all-purpose flour

1/2 cup whole wheat flour

3/4 cup mini marshmallows

2 large graham crackers, finely crushed

Non-Fat Baking Spray
DIRECTIONS
Place an oven rack in the center of the oven. Preheat the oven to 350 degrees F. Spray a small square baking dish with non-fat cooking spray.
Heat the "ICBINB" in a small saucepan over low heat.
Remove the pan from the heat and add 3/4 cup of the mini chocolate chips. Stir until the chocolate is melted and the mixture is smooth.
Transfer the mixture to a medium bowl. Stir in HABITALL, eggs substitute and vanilla. Gradually beat in the flours until the mixture is thick and smooth. Stir in the remaining 1/2 cup mini chocolate chips.
Pour batter into dish. Spread the marshmallows across the batter, pushing them down slightly. Sprinkle graham cracker crumbs over the marshmallows.
Bake until the marshmallows are puffed and light golden, about 20 minutes. Cool for 20 minutes and serve.
RESULTS
The recipe is a winner! They were rich and delicious, as any brownie should be. On top of that, they were lower in calories and higher in fiber thanks to the sweetening power of HABITALL. As far as baking abilities, it works like true sugar. It is simple to substitute because if a recipe calls for one cup of sugar, then you simply use one cup of HABITALL. It's that simple! Let's see how this recipe measured up according to nutrition facts...
NUTRITION FACTS (Per serving of one brownie):
Before~ 326.5 calories / 20.7g fat / 33g carbohydrate / 3.7g protein / .6g fiber
After~ 172.5 calories / 8g fat / 29g carbohydrate / 3g protein / 3g fiber
Saves~ 154 calories / 12.7g fat / 4 carbohydrates
+ 2.4g fiber

Founders and Owners~ Corey and Michelle Winer
Habitall is a new company that is now campaigning to earn funds to bring Habitall to the marketplace at a fair retail price. To learn more about the company, product, the owners and how you can potentially help bring Habitall to a store near you, please visit HERE!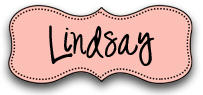 *
Recipe is modified version of S'more Brownie Bites by Giada De Laurentiis. This post is based on my opinion and facts provided by Habitall. This is not a paid post.