Easter is right around the corner. Do you know what you are serving for brunch yet? How about these delicious and nutritious Brunch Stuffed Peppers. I found this recipe while lookin' around Paula Deen's site yesterday. Right away I knew this was the perfect recipe for any spring time or summer brunch. With a few changes, this recipe is now light AND filling; still packed with tons of flavor. You are gonna like this. Check 'em out!
BRUNCH STUFFED PEPPERS
Serves 4
INGREDIENTS
4 large yellow bell peppers
1 medium red potato; diced into small cubes
10 pieces Canadian bacon; diced
3/4 cup Egg Beaters or similar egg substitute
1/2 cup FAT FREE shredded Cheddar cheese
1/4 cup shredded Pepper Jack cheese
3/4 cup 1% milk
1/2 cup Bisquick Heart Smart baking mix
1/4 cup FAT FREE sour cream
2 tablespoons chopped green onion
1/2 teaspoon salt
1/4 teaspoon ground black pepper
DIRECTIONS
Preheat oven to 350 degrees F.
Spread potato pieces on a prepared baking sheet. Bake for 15 minutes.
While potatoes are baking, remove the top 1/2-inch of each pepper. Discard the tops and seeds. Arrange the peppers, cut side up, in an 8 by 8-inch glass baking dish. When potatoes have baked for 15 minutes, remove from the oven. Fill the bottom of each pepper evenly with the potatoes and diced Canadian bacon.
In a large bowl, combine the Egg Beaters, cheese, 1% milk, Bisquick Heart Smart mix, FAT FREE sour cream, green onion, salt, and pepper. Whisk until combined. Evenly distribute the egg mixture into each pepper. Bake until a wooden pick inserted in center comes out dry, about 45-55 minutes. Remove from the oven, garnish with cheese and serve immediately.
RESULTS
Here is why I love this dish:
THE

C

O

L

O

R

S

~ The yellow peppers with the bright green onions...gorgeous!
EASY TO MAKE~ Mix everything, dump it in the peppers, throw in the oven & forget about it (for 45 minutes).
WELL-BALANCED MEAL~ Almost every food group is covered: milk, veggies, grains, meats. Have some sliced fruit on the side & you hit 'em all!
SO PRETTY~ That's self explanatory, right?
SO GOOD FOR YOU~ With great nutritional numbers, this dish proves to be a perfect fit for your Cookin' Lean kitchen.
AND IT TASTES GREAT!!
NUTRITION FACTS (per serving/ 1 stuffed pepper):
BEFORE: 655 calories; 41.45g fat; 27.9g carbohydrate; 36.04g protein; 4.12g fiber
AFTER: 243.5 calories; 4.34g fat; 36.95g carbohydrate; 22.32g protein; 3.98g fiber
SAVES: 411.5 calories & 37.11g fat !!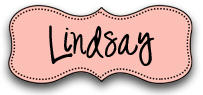 * Paula Deen's original recipe for
BRUNCH STUFFED PEPPERS
.