As promised, I bring to you another "hot" game day appetizer. This fabulous dish is what I consider to be a bit labor intensive, but all is worth it! Once you get past the de-seeding process, you are good to go. Not much needed to be done to stuff this pepper with leaned-out goodness. Check out how to make some healthier Bacon-Wrapped Jalapenos of your own.
BACON-WRAPPED STUFFED JALAPENOS
Makes 16 Servings
INGREDIENTS:
16 fresh jalapeno peppers
3/4 cup black beans, drained and rinsed
1/2 cup frozen corn, thawed
1/2 cup 2% shredded Cheddar cheese
1/3 cup Reduced-Fat cream cheese, softened
1 teaspoon chili powder
8 slices Reduced-Fat bacon (center cut), cut in half
DIRECTIONS:
Preheat oven to 400 degrees.
Cut a lengthwise slit down the center of each pepper. Cut a crosswise slit at top of each pepper fo form a T. Carefully remove seeds from inside of peppers, leaving peppers in tact.
In a large bowl, combine black beans, corn, cheeses and chili powder. Spoon about 1-1/2 tablespoon bean mixture evenly into each of the jalapenos. Wrap half a bacon slice around each stuffed jalapeno. Secure with a wooden pick if needed (I suggest doing so). Bake for 35 minutes or until bacon is cooked all the way. Serve immediately.
RESULTS:
Unbelievably good! Some of my party guests were a little fearful of the spice, but no need to worry. Most of the spice is in the seeds, which are removed. The jalapeno actually tastes more like a regular green pepper.
As suggested in the directions, securing the bacon with a toothpick is a good idea. Some of my bacon pieces fell off, so learn from my mistakes. They just look neater when they are all still wrapped up. After all, that is why they are called "bacon-wrapped" jalapenos.
If you are one to dip, these go nicely with a little bit of light ranch. Overall, these are a healthy snack full of veggies, beans, low-fat dairy and lean protein. That covers just about all the food groups, making this a well-rounded appetizer. ENJOY!
**These can be prepared a day before and kept covered in the refrigerator until ready to bake.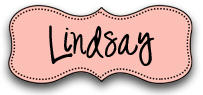 The original recipe can be found on page 56 of the January/February 2010 issue of Cooking with Paula Deen magazine.